ONCAlert | Upfront Therapy for mRCC
Breast Cancer Care in Appalachia Lacking in Compliance and Access
Sandra Kear
Published Online:4:54 PM, Tue July 21, 2015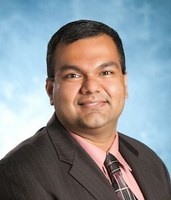 Rajesh Balkrishnan, PhD
Major disparities in compliance, follow-up, and access have been identified in the Appalachian region of the United States, according to researchers from the University of Virginia School of Medicine.
1
"In our research we find that a complex variety of factors including poverty, geography, and preventive health orientation affects the health of women with breast cancer in Appalachia," said Rajesh Balkrishnan, PhD, professor of public health sciences, University of Virginia School of Medicine in an interview with
Targeted Oncology.
"In our sample of elderly women with prescription insurance we found evidence of suboptimal use of life-saving hormonal therapy. We also found evidence that newer medications with adverse effects that need to be managed are poorly used, suggesting that patients are not educated enough about medication management issues."
Tan et al reviewed cancer registries with Medicare claims data, which indicated that 428 women, approximately 30 percent of those examined, failed to follow through with their regimen of adjuvant hormone therapy. The study looked at women living in the Appalachian counties of four states: Kentucky, Ohio, North Carolina and Pennsylvania.
1
"Almost a third of the prescriptions for adjuvant hormonal therapy were not filled, which is much, much higher compared with what we usually see in commercially insured populations," said Balkrishnan in a press release. "Usually it ranges from about 10% to 15%, so this is almost double that number. A third of the women going without adjuvant hormone therapy—that is a scary prospect," he said.
2
Cancer Care in Appalachia
Cancer is a leading cause of death in Appalachia, and access to health care can be a challenge because of socioeconomic deprivation and geographical barriers to care, according to Balkrishnan, yet this study was one of the first studies of its kind that delved into disparities in breast cancer care within the region. "Women often have to drive many miles to get to the nearest tertiary cancer center or the pharmacy," he said in the press release.
The researchers found that these women were more likely maintain use of tamoxifen than to try newer aromatase inhibitors. A tendency in the region toward slower update of newer technologies may contribute to this missed opportunity for treatment, Balkrishnan maintained.
2
"The other issue that comes to the forefront is that many of these medications have pretty severe adverse effects," he said in the release. "There are high rates of discontinuance of the medication, because a lot of patients are not counseled properly on how to manage the side effects of these medications and how to take medications in conjunction with other aspects of their lifestyles and daily living."
Addressing The Unmet Need
There are several things that can be done to address this unmet need, according to Balkrishnan. "Telemedicine and use of mobile technologies may be a way to get state-of-the-art oncology care to this population, which has distinct geographical and socioeconomic disparity," he told
Targeted Oncology
. "The use of patient navigators such as social workers and community leaders need to be explored more. Greater awareness about preventive health is needed. Mobile health clinics are another option."
The Affordable Care Act has increased access to insurance but may not have addressed access to care and education for women with breast cancer, according to Balkrishnan.
"I think we as a society need to recognize that there are pockets in the United States where it is not poverty or lack of insurance that is an issue but a complex interaction of various factors related to poor medical care access and quality that need immediate attention," he said. "What is happening in Appalachia is not isolated. It is a phenomenon affecting many far-flung primarily rural residents who have significant difficulty accessing quality medical care for chronic life-threatening diseases that occur primarily at the end of life. We need to find innovative ways to get access to care to the populations who may need it the most, but who may be at a disadvantage in obtaining it."
Next Steps
In the move toward precision medicine, Balkrishnan believes that oncologists need to explore how to empower patients to take care of themselves better. "The next step of our research is developing a better understanding of which treatments are truly effective in populations with disparity and assessing whether or not current policy changes, such as those triggered by the Affordable Care Act, are making an impact in these populations."
Tan X, Marshall VD, Anderson RT, Donohoe J, Camacho F, Balkrishnan R. Adjuvant therapy use among Appalachian breast cancer survivors. See comment in PubMed Commons belowMedicine (Baltimore). 2015 Jul;94(26):e1071.doi:10.1097/MD.0000000000001071.
University of Virginia Health System. Life-Saving Breast Cancer Drugs Going Untaken in Appalachia. http://www.newswise.com/articles/life-saving-breast-cancer-drugs-going-untaken-in-appalachia. Accessed July 21, 2015.