ONCAlert | Upfront Therapy for mRCC
FDA Gives OK to First CAR T-Cell Therapy as Tisagenlecleucel Approved for ALL
Published Online:4:34 PM, Wed August 30, 2017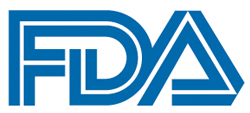 A historic approval of the first chimeric antigen receptor (CAR) T-cell therapy has been issued by the FDA, authorizing the use of tisagenlecleucel (Kymriah) for the treatment of patients up to 25 years of age with B-cell precursor acute lymphoblastic leukemia (ALL) that is refractory or in second or later relapse.
The approval of the immunocellular therapy follows the advice of the FDA's Oncologic Drugs Advisory Committee, which voted 10-0 in July to recommend approval of tisagenlecleucel for pediatric ALL.
"We're entering a new frontier in medical innovation with the ability to reprogram a patient's own cells to attack a deadly cancer," FDA Commissioner Scott Gottlieb, MD, said in a statement. "New technologies such as gene and cell therapies hold out the potential to transform medicine and create an inflection point in our ability to treat and even cure many intractable illnesses. At the FDA, we're committed to helping expedite the development and review of groundbreaking treatments that have the potential to be life-saving."
The primary efficacy analysis was based on phase II results from the single-arm, international ELIANA trial of 63 patients who received a single dose of tisagenlecleucel. The targeted dose of each tisagenlecleucel infusion was
<
50kg: 0.2 to 5.0×10
6
transduced viable T cells/kg and for patients >50 kg: 0.1 to 2.5×10
8
transduced viable T cells/kg.
The overall remission rate was 82.5% (95% CI, 70.9-91.0) in treated subjects. Forty patients (63%) had complete remission (CR) and 12 (19%) had complete remission with incomplete hematologic recovery (CRi).
All patients who had CR or CRi were associated with negative minimal residual disease status in the bone marrow.
Investigators concluded that tisagenlecleucel was associated with clinically meaningful remissions. The estimated relapse-free rate among responders at month 6 was 75.4% (95% CI, 57.2-86.7). The median duration of response was not reached at a median follow-up of 4.8 months.

Eleven patients who had CR or CRi relapsed after tisagenlecleucel prior to data cutoff and before any new cancer therapy. Two other patients relapsed after receiving both tisagenlecleucel and new cancer therapy. Of the 52 patients who had CR or CRi, 29 were still in remission at the last assessment before the data cutoff.

The median event-free survival (EFS) had not been reached at a median follow-up of 5.6 months. Of 63 patients evaluable for efficacy, 20 (31.7%) had an EFS event. At a median follow-up of 6.9 months, overall survival had not been reached.

"This therapy is a significant step forward in individualized cancer treatment that may have a tremendous impact on patients' lives," CAR T-cell therapy pioneer Carl June, MD, the Richard W. Vague Professor of Immunotherapy, Director of the Center for Cellular Immunotherapies in Penn's Perelman School of Medicine, said in a statement. "Through our collaboration with Novartis, we are creating the next wave of immunocellular cancer treatments, and are eager to progress CAR-T therapy in a host of hematologic and other cancer types."

Sixty-eight patients were included in the safety review.

The most common, >5%, serious adverse events (AEs) recorded in the study were cytokine release syndrome (CRS), febrile neutropenia, hypotension, acute kidney injury, fever, and hypoxia. Thirty-two patients (47%) experienced grade 3/4 CRS, and median duration was 8 days. There were no deaths associated with CRS.

Ten patients (15%) experienced grade 3 neurotoxicity, and 18 experienced grade 3/4 infections within 8 days of infusion. Three patients died within 60 days of infusion due to infections.

The FDA approved a Risk Evaluation and Mitigation Strategy (REMS) for tisagenlecleucel. According to Novartis, the manufacturer of the CAR T-cell therapy, the REMS program will educate healthcare professionals about the risks that may be associated with the treatment.

"Kymriah is a first-of-its-kind treatment approach that fills an important unmet need for children and young adults with this serious disease," Peter Marks, MD, PhD, director of the FDA's Center for Biologics Evaluation and Research, said in a statement. "Not only does Kymriah provide these patients with a new treatment option where very limited options existed, but a treatment option that has shown promising remission and survival rates in clinical trials."

Also acknowledging today's historic approval was the president of the American Society of Hematology, Kenneth C. Anderson, MD, of the Dana-Farber Cancer Institute.

"The approval of CAR T-cell therapy for pediatric leukemia marks an important shift in the blood cancer treatment paradigm. We now have proof that it is possible to eradicate cancer by harnessing the power of a patient's own immune system," said Anderson. "This is a potentially curative therapy in patients whose leukemia is unresponsive to other treatments and represents the latest milestone in the shift away from chemotherapy toward precision medicine. Today's approval is the result of over a decade of hematology research, including research funded by the National Institutions of Health."

In a separate action, the FDA has also expanded the approval of tocilizumab (Actemra) for the treatment of CAR T-cell–induced severe or life-threatening CRS in patients 2 years of age or older. The approval is based on data demonstrating that in clinical trials of CAR T-cell therapy, patients who received tocilizumab had complete resolution of CRS within 2 weeks following 1 or 2 doses of the treatment.

"Until today, there has never been an FDA-approved treatment to manage severe cytokine release syndrome associated with CAR T-cell therapy, which is marked by a rapid onset and can cause life-threatening complications," Sandra Horning, MD, chief medical officer and head of global product development at Genentech (Roche), the manufacturer of tocilizumab, said in a statement. "Today's approval of Actemra/RoActemra for CRS provides physicians with an important tool to help manage this potentially life-threatening side effect."