ONCAlert | Upfront Therapy for mRCC
FDA Grants IPI-549 and Nivolumab Combo Fast Track Designation for Urothelial Cancer
Lisa Astor
Published Online:4:13 PM, Wed March 25, 2020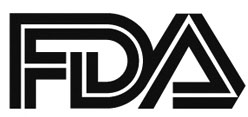 The FDA has granted a fast track designation a combination of novel selective PI3K-gamma inhibitor IPI-549 plus nivolumab (Opdivo) for the treatment of patients with advanced urothelial cancer, according to a press release from developer Infinity Pharmaceuticals.
1
Following positive data seen in an ongoing phase I/Ib trial (MARIO-1; NCT02637531) of IPI-549 with or without nivolumab in patients with advanced solid tumors, patients are now being enrolled in a phase II trial (MARIO-275; NCT03980041) to assess the safety and efficacy of the combination specifically in patients with advanced urothelial carcinoma.
"Receiving Fast Track designation is an important recognition of the significant unmet need in advanced urothelial cancer and reflects the potential for IPI-549, in combination with Opdivo, to improve outcomes for these patients," Adelene Perkins, CEO and chair of Infinity Pharmaceuticals, said in a statement. "A retrospective analysis of Bristol Myers Squibb's CheckMate 275 accelerated approval study of Opdivo monotherapy in patients with urothelial cancer revealed an important association between high baseline levels of myeloid-derived suppressor cell (MDSC) and poor overall survival. These data, combined with our MARIO-1 data that showed IPI-549, both as a monotherapy and in combination with Opdivo treatment, is associated with a reduction in blood MDSC levels, inspired our MARIO-275 study with the goal of improving outcomes for [patients with] urothelial cancer."
Preliminary findings from the phase I/Ib dose-escalation study were presented at the 2018 Society for Immunotherapy of Cancer Annual Meeting.
2,3
The combination demonstrated antitumor activity and an acceptable safety profile in patients not expected to respond to anti–PD-1 monotherapy.
For example, a patient with metastatic melanoma who had previously progressed on nivolumab achieved a partial response. This patient had an 86% reduction in MDSCs from baseline. Additionally, a patient with chemotherapy-resistant triple-negative breast cancer (TNBC) had a 26% reduction in tumor lesion size.
Eighty-two patients had been enrolled as of data cutoff, including 17 with TNBC, 11 with mesothelioma, 15 with melanoma, 12 with head and neck squamous cell carcinoma, 14 with high MDSCs, 5 with adrenocortical carcinoma, and 8 with non–small cell lung cancer. A majority of these patients were resistant to anti–PD-1/PD-L1 therapy and were being treated in the fourth-line setting. The findings covered 44 evaluable patients.