ONCAlert | Upfront Therapy for mRCC
FDA Grants Neratinib Orphan Drug Designation for Breast Cancer Brain Metastases
Lisa Astor
Published Online:1:25 PM, Wed September 4, 2019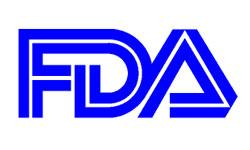 The FDA has granted neratinib (Nerlynx) with an orphan drug designation for the treatment of patients with breast cancer–related brain metastases.
1
"Receiving orphan drug designation from the FDA signifies our continued progress and commitment to developing treatments for patients with HER2-positive breast cancer," Alan H. Auerbach, chairman, CEO, and president of Puma, the company developing the kinase inhibitor, said in a statement. "Despite expanded treatment options for HER2-positive breast cancer, brain metastases in these patients represent a significant clinical challenge, as well as sources of morbidity and mortality for most of these patients. The blood-tumor penetrability of Nerlynx represents a potential treatment option for these underserved patients."
In the phase II TBCRC 022 trial, neratinib in combination with capecitabine demonstrated a significant benefit in patients with HER2-positive breast cancer and brain metastases.
2
The trial enrolled 49 patients across 2 cohorts, one with patients who had been pretreated with lapatinib (Tykerb; n = 12) and another with patients who were not previously treated with lapatinib (n = 37). The lapatinib-treated cohort was closed for slow accrual, however.
Patients with progressive HER2-positive brain metastases, most of which had already undergone central nervous system (CNS) surgery and/or radiotherapy, received 240 mg neratinib once daily plus 750 mg/m
2
capecitabine twice daily for 14 days followed by 7 days off. Patients also received 16 mg loperamide once per day during cycle 1 for mandatory diarrhea prophylaxis. The primary endpoint was composite CNS objective response rate (ORR).
In the lapatinib-naïve cohort, the composite CNS ORR was 49% (95% CI, 32%-66%) and the CNS ORR was 33% (95% CI, 10%-65%) among the lapatinib-pretreated patients, which consisted of all partial responses in each cohort. The median progression-free survival for the lapatinib-naïve and -pretreated patients was 5.5 and 3.1 months, respectively, and the median overall survival was 13.3 and 15.1 months.
The extracranial ORR was 14% (95% CI, 4%-32%) in the lapatinib-naïve group and was 43% (95% CI, 10%-82%) in the lapatinib-pretreated group.
The most common adverse event observed with the combination was diarrhea, which was reported at grade 3 in 33% of the lapatinib-naïve group and in 29% of the lapatinib-pretreated group. There were no grade ≥4 events observed. Dose reductions were required in 33% of patients.
Neratinib has been approved by the FDA for the extended adjuvant treatment of adult patients with early-stage HER2-overexpressed or HER2-amplified breast cancer following adjuvant trastuzumab (Herceptin)–based therapy. The agent is also being reviewed for a potential approval in combination with capecitabine for the treatment of patients with HER2-positive metastatic breast cancer who have progressed on ≥2 prior HER2-targeted treatments.
---
References
FDA Grants Orphan Drug Designation to Puma Biotechnology's NERLYNX for the Treatment of Breast Cancer Patients with Brain Metastases [press release]. Los Angeles, CA: Puma Biotechnology, Inc; September 3, 2019. https://bit.ly/2kgFK1u. Accessed September 4, 2019.
Freedman RA, Gelman RS, Anders CK, et al; Translational Breast Cancer Research Consortium. TBCRC 022: a phase II trial of neratinib and capecitabine for patients with human epidermal growth factor receptor 2-positive breast cancer and brain metastases. J Clin Oncol. 2019;37(13):1081-1089. doi: 10.1200/JCO.18.01511.