ONCAlert | Upfront Therapy for mRCC
FDA to Review BLA of SB8 Biosimilar to Bevacizumab
Lisa Astor
Published Online:6:35 PM, Tue November 19, 2019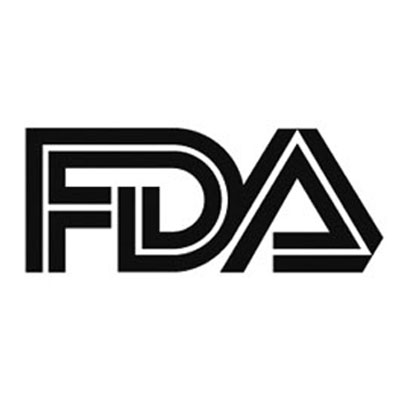 The FDA has accepted a Biologics License Application (BLA) for SB8, a biosimilar candidate to reference bevacizumab (Avastin) that was submitted by Samsung Bioepis in September 2019, according to a press release from the company.
1
The equivalence of SB8 and bevacizumab was proven in a phase III study that was recently presented at the 2019 ESMO Congress. The randomized, double-blind, multicenter trial included a total of 763 patients with advanced nonsquamous non–small cell lung cancer (NSCLC) who were randomized 1:1 to receive SB8 or reference bevacizumab with paclitaxel and carboplatin every 3 weeks followed by maintenance therapy. Maintenance SB8 or bevacizumab was given until disease progression, unacceptable toxicity, death, or a year from the randomization of the last patient in the trial.
2
Patients with metastatic or recurrent nonsquamous NSCLC were treated with 16 mg/kg of intravenous SB8 or bevacizumab every 3 weeks. Carboplatin was administered intravenously at AUC 6 plus intravenous paclitaxel at 200 mg/m
2
both given on day 1 every 3 weeks for 4 to 6 cycles of treatment.
The primary end point was best overall response rate (ORR), and secondary end points were progression-free survival (PFS), overall survival (OS), duration of response (DOR), safety, pharmacokinetics, and immunogenicity.
Characteristics were similar between the 2 arms in the full analysis set at baseline with 379 patients in the SB8 arm and 384 in the bevacizumab arm.
The best ORR in the full analysis set was 47.6% in the SB8 arm and 42.8% in the bevacizumab arm (risk ratio, 1.11; 90% CI, 0.975-1.269). This fell within the predefined equivalence margin of 0.737 to 1.357. In the per-protocol set, the best ORR was 50.1% versus 44.8% with SB8 and bevacizumab, respectively, for a risk difference of 5.3% (95% CI, -2.2% to 12.9%). The predefined equivalence margin was -12.5% to 12.5%.
Secondary end points were similar between the 2 arms. The median PFS was 8.5 months with SB8 and 7.9 months with bevacizumab. The median OS was 14.9 and 15.8 months with SB8 and bevacizumab, respectively. The median DOR was 5.6 months with SB8 and 5.85 with bevacizumab.
The incidence of treatment-emergent adverse events (TEAEs) were also similar between the 2 arms (92.1% with SB8 vs 91.1% with bevacizumab) with the most frequent TEAEs being alopecia, anemia, and nausea.
In terms of pharmacokinetics, both the C
trough
and C
max
were also similar between the 2 arms.
The European Medicines Agency is also reviewing an application for the SB8 biosimilar.
---
References
FDA Accepts Samsung Bioepis' BLA for SB8 Bevacizumab Biosimilar Candidate [press release]. Incheon, Korea; Samsung Bioepis Co., Ltd.; November 19, 2019. https://yhoo.it/331tbHx. Accessed November 19, 2019.
Reck M, Luft A, Bondarenko I, et al. A phase III study comparing SB8, a proposed bevacizumab biosimilar, and reference bevacizumab in patients with metastatic or recurrent non-squamous NSCLC. Ann Oncol. 2019;30(suppl 5; abstr 1565P). doi: 10.1093/annonc/mdz260.087.