ONCAlert | Upfront Therapy for mRCC
Olaparib Tablets Approved by FDA for Ovarian Cancer Treatment
Silas Inman
Published Online:7:12 PM, Thu August 17, 2017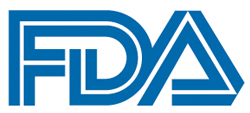 The FDA has granted its approval to olaparib tablets (Lynparza) as a maintenance therapy for patients with recurrent epithelial ovarian, fallopian tube, or primary peritoneal cancer, who are in a complete or partial response to platinum-based chemotherapy, regardless of
BRCA
status.
The approval was based on data from the phase III SOLO2 trial and the phase II Study 19 trial. In SOLO2, maintenance treatment with olaparib showed a 70% reduction in the risk of progression or death compared with placebo for patients with platinum-sensitive, relapsed,
BRCA
-mutant ovarian cancer. In Study 19, the risk of progression or death was reduced by 65% with maintenance olaparib versus placebo for women with ovarian cancer, regardless of
BRCA
status.
The FDA noted that the olaparib tablets and capsules were not interchangeable, and that the capsules were being phased out of the US market. According to the FDA olaparib capsules will now only be available through the Lynparza Specialty Pharmacy Network. The capsule formulation of olaparib was approved in 2014 for the treatment of women with
BRCA
-positive advanced ovarian cancer following treatment with 3 or more prior lines of chemotherapy.
Eligible patients for the phase III SOLO2 trial had relapsed ovarian cancer, confirmed
BRCA1/2
mutation, and were in response to their most recent platinum-containing regimen following 2 or more prior systemic regimens. Investigators in the multicenter international trial randomized patients 2:1 to olaparib (300-mg tablet twice daily) or to matching placebo. Treatment continued until disease progression. The primary endpoint was investigator-assessed progression-free survival (PFS). The trial protocol included a sensitivity analysis of PFS, performed by a blinded independent central review committee. Secondary endpoints included second PFS (PFS2), overall survival, and safety and tolerability.
Data analysis included 294 randomized patients who received the assigned study treatment. Baseline characteristics did not differ substantively between treatment groups, as 53% to 54% of patients in each group had attained a partial remission at enrollment; 40% of each group had a platinum-free interval of 6 to 12 months; and about 40% of patients had received 3 or more prior lines of therapy.
Patients randomized to olaparib had a median investigator-assessed PFS of 19.1 months compared with 5.5 months in the placebo arm (HR, 0.30; 95% CI, 0.22-0.41;
P
<.0001). A prespecified analysis of PFS by a blinded central review committee showed a median PFS of 30.2 months for the olaparib group versus 5.5 months for placebo, a 75% reduction in the hazard for progression and death (HR, 0.25; 95% CI, 0.18-0.35;
P
<.0001).
Study 19 assessed patients with platinum-sensitive, recurrent high-grade serous ovarian cancer (n = 265). They had received 2 or more prior regimens of platinum-based chemotherapy and experienced complete response or partial response to their most recent regimen. In a double-blind, 1:1 randomization, half the patients received olaparib 400 mg capsules twice daily as maintenance therapy (n = 136) and half received placebo capsules twice daily (n = 129).
In Study 19, the median PFS for patients taking maintenance olaparib was 8.4 months, compared to 4.8 months for the control group (HR, 0.35;
P
<.0001). The difference in the BRCA mutation subgroup was even more pronounced: 11.2 months with olaparib and 4.3 months with placebo (HR, 0.18;
P
<.0001).
The third data analysis of Study 19, with data cutoff at September 30, 2015, was performed with data at 77% maturity, OS in the overall study population (n = 265) was a median 29.8 months in the olaparib group and 27.8 months in the placebo group (HR, 0.73; 95% CI, 0.55-0.96; nominal
P
= .02483). In the BRCA mutation group (n = 136), where the data were at 70% maturity, median OS was 34.9 months for the olaparib group and 30.2 months for placebo (HR, 0.62; 95% CI, 0.41-0.94; nominal
P
= .02480).
The most common adverse reactions (≥20%) across studies were anemia, nausea, fatigue (including asthenia), vomiting, nasopharyngitis, diarrhea, arthralgia/myalgia, dysgeusia, headache, dyspepsia, decreased appetite, constipation, and stomatitis. The most common laboratory abnormalities (≥25%) were decrease in hemoglobin, increase in mean corpuscular volume, decrease in lymphocytes, decrease in leukocytes, decrease in absolute neutrophil count, increase in serum creatinine, and decrease in platelets.