ONCAlert | Upfront Therapy for mRCC
O'Shaughnessy Discusses Emerging Data That Could Affect TNBC Treatment Options
Targeted Oncology Staff Writer
Published Online:8:16 PM, Tue November 19, 2019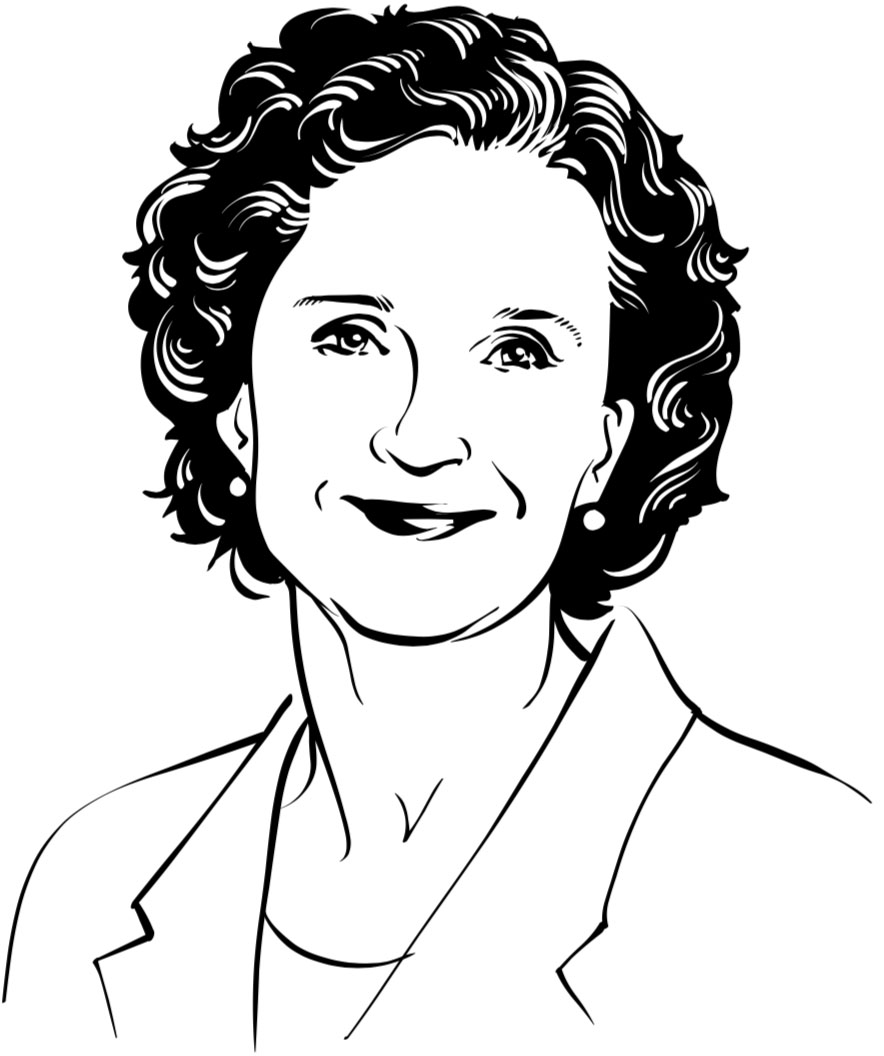 Joyce A. O Shaughnessy, MD
Joyce A. O'Shaughnessy, MD, led a group of physicians at a recent Targeted Oncology live case-based peer perspective event in discussion on emerging data that could affect treatment options for patients with triple-negative breast cancer (TNBC) in the future. O'Shaughnessy, chair of the Breast Cancer Prevention Research, and co-chair of breast cancer research, Baylor Charles A. Sammons Cancer Center, The US Oncology Network, explained these emerging treatment options based on a case scenario of a patient with metastatic TNBC.
CASE
​​​​​​A postmenopausal 55-year-old African American woman was first given a diagnosis of breast cancer 2 years ago after discovering a lump in her right breast. She was active with 2 teenaged children.

​​​​​Imaging findings were suspicious for multifocal disease (largest, 2.5 cm) in the right breast and right axillary lymph node involvement. Pathology findings from ultrasound-guided core needle biopsy revealed a histologic grade 3 invasive ductal carcinoma. Her hormone receptor status was estrogen receptor negative, progesterone receptor negative, HER2 negative (immunohistochemistry, 0).

Fine needle aspiration of a lymph node showed breast cancer. Her BRCA1/2 test results were negative.

The patient underwent a mastectomy followed by immediate reconstruction; 2 of 20 nodes were positive. Surgical staging was T2pN1M0.

Following surgery, she received adjuvant doxorubicin/cyclophosphamide followed by paclitaxel (12 weeks); she managed to complete chemo-therapy despite significant diarrhea and chemotherapy-induced nausea and vomiting.

In routine follow-up at 18 months, the patient reported having worsening cough and abdominal pain. Imaging revealed 3 lesions in her right lung (<2 cm) and several liver lesions. A biopsy confirmed metastatic TNBC.
Targeted Oncology™: Would you wait for molecular testing results to come back before starting first-line therapy?
O'SHAUGHNESSY:
I think it's probably better to wait, only because the issue is, if you give some chemotherapy first, are you going to change the tumor microenvironment?
There was a preoperative study called the GeparNuevo trial, and it was in TNBC.
1
And they gave chemotherapy with durvalumab (Imfinzi), the anti–PD-L1 inhibitor, versus just [nab-paclitaxel (Abraxane)] chemotherapy. But there was a third ["window-phase"] arm as well. They gave a 2-week run-in with durvalumab first. And then they came in, they kept durvalumab going and they added the chemotherapy. The pathologic complete response [pCR] difference was minor with the chemotherapy plus or minus durvalumab. But when you gave the durvalumab for 2 weeks, priming the immune system, it was a big difference, like a 20% difference [61.0% vs 41.4%]. That was weird.
So now they're redoing that. So now AstraZeneca is going to try to do a run-in with anti–PD-L1 first with durvalumab, and then come in afterwards with the chemotherapy. So I think I probably wouldn't start without knowing [the test results] because [these patients] don't benefit if they're PD-L1 negative. I don't want to give them [adverse] effects [given] that they might not benefit. So I would personally wait for it.
What are the therapeutic options at this point for a patient such as this?
Heretofore we haven't had anything first-line that would be preferred over something else, so we didn't have any survival advantage. So take your pick [in the] first line, right? I mean, the National Comprehensive Cancer Network [NCCN] says sequential single agents, you know, because you might as well reduce toxicity. Unless somebody is very, very ill, we've got to give them a doublet. But we didn't have a survival advan­tage. But now we've got the atezolizumab [Tecentriq] and nab-paclitaxel [recommended by the NCCN] for the PD-L1– positive group.
There [are] lots of clinical trials going on. IMpassion131 [NCT03125902] might be [presented] at the San Antonio [Breast Cancer Symposium]. It's paclitaxel plus/minus the atezolizumab in both intent-to-treat [ITT] and the PD-L1–positive groups. We're waiting—we don't know, this might be [presented] at San Antonio; they're awaiting [more progression] events. The KEYNOTE-355 trial [NCT02819518], that's in first-line TNBC. Doctor's choice is paclitaxel, nab-paclitaxel, or gemcitabine/ carboplatin, plus/minus pembrolizumab. We're waiting on [the results of] that trial.
The IMpassion130 trial [was published in the] the
New England Journal of Medicine
;
2
we've all seen this. [In the] ITT group, they did the PD-L1 testing and then they stratified patients. And we didn't know whether [the patients] were PD-L1 positive or not until they stratified them…based on the PD-L1 status. [They also stratified patients in the trial based on] liver metastases (yes/ no) and prior taxane (yes/no). Patients got nab-paclitaxel weekly, plus or minus the every-2-weeks atezolizumab. The coprimary end points [were] progression-free survival [PFS] and overall survival [OS] in both the ITT and the PD-L1–positive populations. So it's really like 4 composite end points.
Forty-one percent of the breast cancers were PD-L1 positive.
In the ITT population, [the trial reached] significance. It was only a 1.7-month improvement in PFS in favor of the atezoli­zumab [7.2 vs 5.5 months; HR, 0.80; 95% CI, 0.69-0.92;
P
= .002]. And the statistical design said, "Thou shalt not look at PFS in a PD-L1–positive [group] unless the PFS is positive in your ITT [group]."