ONCAlert | Upfront Therapy for mRCC
Pemigatinib Granted Priority Review by FDA for Treatment of Cholangiocarcinoma
Danielle Ternyila
Published Online:5:00 PM, Wed November 27, 2019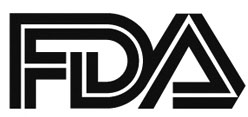 The FDA has granted a priority review designation to a New Drug Application (NDA) for pemigatinib, as a treatment for patients with previously treated, locally advanced or metastatic cholangiocarcinoma with
FGFR2
fusions or rearrangements, according to a press release from Incyte.
1
This decision was based on data from the phase II FIGHT-202 trial, which evaluated pemigatinib in patients with locally advanced or metastatic cholangiocarcinoma who had received prior treatment. According to the results presented at the European Society for Medical Oncology (ESMO) 2019 Congress, pemigatinib as a single-agent led to an objective response rate (ORR) of 35.5%.
Overall, 107 patients were treated and evaluated in cohort A. The ORR of 35.5% consisted of 3 complete responses (8%), 35 partial responses (32.7%), and 50 patients had stable disease (46.7). This led to a disease control rate of 82%, and the ORR remained consistent across subgroups based on number of prior treatments or
FGFR2
rearrangement partner.
2
The toxicity profile was manageable. The most common adverse event (AE) included hyperphosphatemia (60%), but no grade 3 or greater hyperphosphatemia was noted. Three patients required dose reductions or interruptions due to this AE, where only 23% of patients experienced hyperphosphatemia of any grade.
"We are very pleased that the FDA has accepted our NDA for Priority Review, which we believe represents an important step toward providing the first treatment option for patients with previously treated, locally advanced or metastatic cholangiocarcinoma with
FGFR2
fusions or rearrangements," said Peter Langmuir, MD, group vice president, Targeted Therapeutics, Incyte. "We intend to work closely with the FDA to bring this innovative targeted therapy to patients suffering from this devastating disease as soon as possible."
The open-label, single-arm trial enrolled patients in the United States, Europe, the Middle East, and Asia who had
FGFR2
fusions or rearrangements centrally confirmed. Eligible patients had locally advanced or metastatic disease and at least 1 prior line of therapy. Additionally, adequate renal function was required. There were 3 cohorts of patients in the trial.
Cohort A included patients with
FGFR2
translocations, whereas, patients enrolled to cohort B had other
FGF
/
FGFR
alterations. Patients in cohort C were negative for FGF/FGFR alterations.
Patients were treated with the selective oral inhibitor of FGFR1, 2, and 3, pemigatinib, using a schedule of 2 weeks on/1 week off. The primary endpoint was confirmed ORR in cohort A by independent central review per RECIST v1.1. The secondary endpoints of the study were ORR in participants with
FGF/FGFR
alterations excluding
FGFR2
translocations, progression-free survival, and safety and tolerability.
Individuals with histologically or cytologically confirmed cholangiocarcinoma, radiographically measurable or evaluable disease per RECIST v1.1, and
FGF/FGFR
gene alterations were eligible to enroll into the study. Patients were also required to have progress on at least 1 systemic therapy, and have an Eastern Cooperative Group Performance status of 0 to 2 and a life expectancy oo 12 weeks or more.
The key exclusion criteria were prior therapy with an FGFR inhibitor, history of or current ectopic mineralization/calcification, and current evidence of clinically significant corneal or retinal disorder confirmed by ophthalmologic examination.
A phase III study of pemigatinib versus gemcitabine plus cisplatin is underway in the frontline setting for patients with cholangiocarcinoma and
FGFR2
fusions or rearrangements. The FDA has set a target action date for the priority review of pemigatinib as May 30, 2020.
---
References
Incyte Announces Acceptance and Priority Review of NDA for Pemigatinib as a Treatment for Patients With Cholangiocarcinoma [press release]. Wilmington, Delaware: Incyte; November 27, 2019. http://investor.incyte.com/news-releases/news-release-details/incyte-announces-acceptance-and-priority-review-nda-pemigatinib. Accessed November 27, 2019.
Vogel A, Sahai V, Hollebecque A, et al. FIGHT-202: a phase 2 study of pemigatinib in patients (pts) with previously treated locally advanced or metastatic cholangiocarcinoma (CCA). Presented at: 2019 ESMO Congress; September 27-October 1, 2019; Barcelona, Spain. Abstract LBA40.