ONCAlert | Upfront Therapy for mRCC
Targeted Oncology Launches its Latest Virtual Tumor Board on Multiple Myeloma
Published Online:4:18 PM, Thu September 20, 2018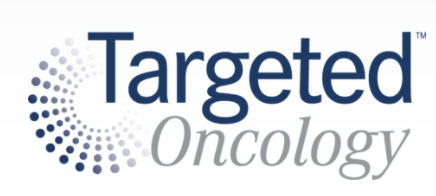 Targeted Oncology
™, a print and digital resource that offers content and expert opinions on standard and emerging treatments in the oncology field, will launch its third "Expert Perspective: Virtual Tumor Board" on Monday, September 24. Each Virtual Tumor Board is a video-editorial discussion that features key opinion leaders from a specific oncological field considering options for treating patients based on case scenarios. This episode will focus on multiple myeloma.
"We look forward to launching the next Virtual Tumor Board on September 24," said Michael J. Hennessy Jr., president of MJH Associates Inc., parent company of
Targeted Oncology
. "Expert leaders will really get the chance to dive in to several patient's cases and truly help make a difference in the multiple myeloma community."
The Virtual Tumor Board will feature experts providing in-depth analysis on four patients with multiple myeloma and sharing information on their diagnoses, pathology results and treatment strategies from a collaborative medical setting based on recent data and clinical trial findings. With these cases, the multidisciplinary team discuss high-risk cytogenetics, maintenance therapy, the possibility for CAR T-cell therapy, and more for specific instances of multiple myeloma.
The key opinion leaders participating in this Virtual Tumor Board are:
Ajai Chari, M.D., associate professor, department of medicine, hematology and medical oncology, Mount Sinai Hospital
C. Ola Landgren, M.D., Ph.D., board-certified hematologic-oncologist, Memorial Sloan Kettering Cancer Center
Pei Lin, M.D., professor and section chief, myeloma, The University of Texas MD, Anderson Cancer Center
Nina Shah, M.D., associate professor, hematologist-oncologist, University of California San Francisco
About Targeted Oncology
™
TargetedOnc.com provides the latest news and insight on next-generation therapeutics and their molecular targets for practicing oncologists. As the field of oncology continues to trend toward systemic biology and molecular aberrations, the challenge facing many oncologists is staying up-to-date with the future of cancer therapeutics. As such, TargetedOnc strives to provide the latest information on breaking news and updates on the burgeoning field. By partnering with leading oncology networks, such as the Community Oncology Alliance, Association of Community Cancer Centers, and Society for Immunotherapy of Cancer, TargetedOnc focuses on the next stage of cancer development and on cutting-edge therapies and their biological targets. Content is organized by tumor type, news and conference coverage.