ONCAlert | Upfront Therapy for mRCC
Diagnostic and Therapeutic Modalities of PSMA-PET Emerge in Nonmetastatic Prostate Cancer
Arjun V. Balar, MD
Published Online: Aug 18,2019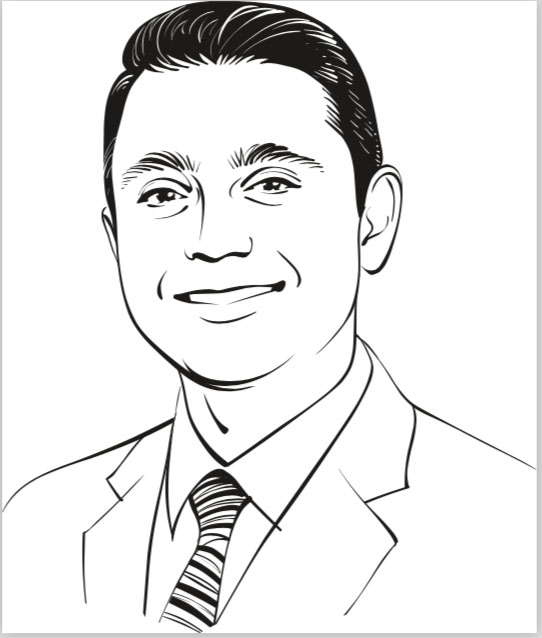 Arjun V. Balar, MD
This year's Society of Nuclear Medicine and Molecular Imaging Annual Meeting got me thinking about the detection of prostate cancer metastases and how it has been such a clinical challenge for decades, in particular because of the tropism for bone metastases and the inherent limitations of conventional bone imaging. Technetium bone scans have and continue to be the standard of care, but I am particularly excited about some of the novel PET-based imaging modalities that are poised to make a significant impact in patients with nonmetastatic prostate cancer. This entity is unique to prostate cancer, and it is defined as a rising prostate-specific antigen (PSA) level after definitive local treatment without imaging evidence for metastases. It is likely this disease state exists largely because of limitations in the quality of bone imaging currently available.
PET imaging modalities such as fluciclovine PET, choline PET, and more recently prostate-specific membrane antigen (PSMA)-PET are more sensitive in the detection of both soft tissue and bone metastases. These newer modalities have the potential to better identify patients who are eligible for targeted treatment of oligometastases with radiation or treatments more appropriate for immediate systemic androgen deprivation. The former is a hot new area of research interest that could provide durable PSA levels and radiographic disease control and perhaps delay the need for androgen deprivation, which is often lifelong. The additional downstream benefits of PET-based imaging are significant as well. Tracers can be tagged to antibodies or small molecules that could identify cellular or genomic biomarkers that can better define both the phenotype and genotype of tumors and enable more personalized cancer therapies.
Limitations abound, however. No imaging modality is perfect, and in the case of PSMA-PET, the disease setting (ie, castrate sensitive vs resistant) can significantly influence PSMA expression levels on cancer cells and thus the sensitivity of detecting metastases. Furthermore, physiologic uptake of PSMA in other organs such as the salivary glands and the kidneys, as well as normal excretion in the urinary system, can confound or obscure critical sites. Efforts are under way to optimize PSMA radiotracers for not only diagnostic use but also therapeutic use. Lutetium 177–labeled PSMA peptides have shown promising efficacy in patients with heavily treated prostate cancer, including significant palliation of bone pain and improvement in quality of life in patients with extensive disease and poor performance status. This budding field of theranostics has the potential to successfully pair both cutting-edge diagnostic modalities with targeted therapies for cancer and move us ever closer to our ultimate goal as clinicians of giving the right treatment to the right patient at the right time.
Clinical Articles
Diagnostic and Therapeutic Modalities of PSMA-PET Emerge in Nonmetastatic Prostate Cancer