ONCAlert | Upfront Therapy for mRCC
Erdafitinib Approval in Urothelial Carcinoma Opens Door to Future Targeted Therapies
Arjun V. Balar, MD
Published Online: Jun 10,2019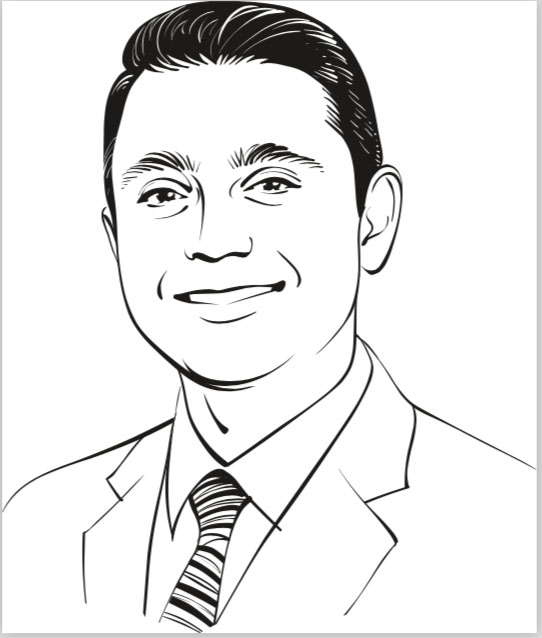 Arjun V. Balar, MD
On April 12, 2019, the FDA approved erdafitinib (Balversa) for the treatment of patients with advanced urothelial carcinoma (UC) who have activating genomic alterations in
FGFR
2 and
FGFR
3 and progressed on prior platinum-containing chemotherapy and anti–PD-1/L1 immunotherapy. Supporting this approval were data from the BLC2001 phase II study (NCT02365597) in 87 patients with advanced UC demon- strating a 32.2% response rate (2.3% complete response rate) and median duration of response of 5.4 months.
Erdafitinib is an orally administered inhibitor of FGFR1-3: although the approval of another targeted therapy in cancer is itself nothing new, the approval in UC marks the culmination of years of effort focused on developing therapies targeting this particular pathway.
FGFR
alterations in UC have been reasonably well described for years, and, importantly,
FGFR
3 has been a known driver present in 15% to 20% of high-grade invasive disease and appears to be particularly enriched in patients with high- grade upper tract tumors. Early trials either failed to reliably test for alterations, leading to ineffective patient enrichment and thereby underestimating a drug's potential, or using entirely ineffective drugs.
The recent approval of erdafitinib has significant implications for the field. It marks the most recent in a string of FDA approvals in UC after nearly 3 decades of little to no advancement but is, importantly, the first targeted therapy in UC, which should open the door for more biomarker-driven drug discovery. Next-generation sequencing (NGS), which is necessary to identify
FGFR
genomic alterations required for erdafitinib use, will now be a standard of care in all patients with advanced UC. This will likely have many downstream effects, such as increased uptake of metastatic biopsies for NGS and other biomarker discovery platforms, which should lead to an improved and broader understanding of UC genetics and, hopefully, more therapeutic options.
In fact, several other competitor molecules target the
FGFR
pathway, with some subtle but important differences in development strategy. In particular, it appears
FGFR
gene amplifications, even in the absence of a mutation, may be oncogenic drivers and thus responsive to
FGFR
inhibition. The development strategy for rogaratinib, also a pan-FGFR inhibitor currently in phase III testing, includes selecting
FGFR
gene amplifications in addition to mutations/gene fusions, which together may represent up to 40% of patients with advanced UC. Other agents that target
FGFR
signaling in UC include pemigatinib, infigratinib, and vofatamab. Each has subtle differences in development strategy, and these agents are being used either alone or in combination with other standard therapies. This flurry of "me too" activity in UC drug development is a welcome problem after decades of little progress because, as I tend to believe, competition in this setting stimulates an improved knowledge of biologic underpinnings, which should drive innovation and better drug discovery.
Thus, although the approval of erdafitinib seems just another incremental gain in an already crowded field of targeted agents in cancer, its downstream effects could have significant implications in UC research and may ultimately lead to better outcomes for our patients.
Clinical Articles
Erdafitinib Approval in Urothelial Carcinoma Opens Door to Future Targeted Therapies