ONCAlert | Upfront Therapy for mRCC
Breakthrough Therapy Selumetinib Exhibits Objective Response, Clinical Benefit in Adults With Neurofibromas
Tony Berberabe, MPH
Published Online: Dec 03,2019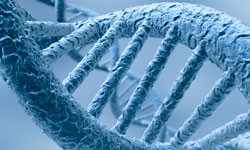 Selumetinib, an oral MEK
inhibitor, demonstrated clinical benefit without significant toxicity in adult patients affected by symptomatic neurofibromatosis type 1 (NF1) with associated plexiform neurofibromas (PN), according to Geraldine O'Sullivan Coyne, MD, PhD, in a preconference briefing of the 2019 American Association for Cancer Research–National Cancer Institute–European Organisation for Research and Treatment of Cancer International Conference on Molecular Targets and Cancer Therapeutics, held October 26 to 30, 2019, in Boston, Massachusetts.
1
The agent has received breakthrough therapy designation for pediatric NF1-related PN based on phase II data from the SPRINT study (NCT01362803) in children with NF1 and inoperable PN. These data included a partial response (PR) rate of 72%, consistent with the phase I PR rate of 71%.
2-4
The current phase II study (NCT02407405) with target enrollment of 50 patients has enrolled 26 adult patients to date. O'Sullivan Coyne, a staff clinician in the Developmental Therapeutics Clinic of the Division of Cancer Treatment and Diagnosis, National Cancer Institute, Bethesda, Maryland, reported outcomes for 21 patients whose median age was 33 years (range 18-60) and who had been enrolled for a minimum of 1 year.
5
In the study, selumetinib (50 mg) is administered orally twice daily on a continuous dosing schedule (28-day cycles).
"The primary objective of this study is to evaluate the response rate of selumetinib using 3D volumetric MRI [magnetic resonance imaging]," said O'Sullivan Coyne. Secondary objectives include pharmacodynamic (PD) analysis of mandatory pre- and on-treatment biopsies of PN and cutaneous neurofibromas (cNFs), as well as assessment of clinical benefit as patient-reported outcomes (PROs) collected using the Numeric Rating Scale-11 and Pain Interference Index.
Eighteen patients had a typical PN target lesion on baseline imaging. The most common baseline PN-related morbidities were motor weakness (13 patients) and disfigurement (11 patients). Fourteen (71%) patients achieved a PR, with 11 PRs confirmed on ≥2 consecutive restaging scans. Three patients had a biopsy-confirmed atypical neurofibroma as a target lesion, of whom 2 achieved PRs.
O'Sullivan Coyne reported that 19 patients had percutaneous neurofibroma and/or cNF biopsy with confirmed neurofibroma pathology. The median change in PN volume at the time of best response was -22% (range, -41% to +5.5%). Four patients had their selumetinib dose reduced because of toxicity, with 3 reporting rash and 1 reporting transaminitis. Of these patients, 2 required a second dose reduction.
In addition, an evaluation of PROs showed that tumor pain intensity and pain interference scores had both significantly improved (
P
<.002) from baseline. To date, no patients have stopped treatment due to an increase in PN volume.
O'Sullivan Coyne said grade ≥3 drug-related toxicities included transaminitis (23%), rash (19%), and pancreatic enzyme elevation (19%). PD analysis continues, with baseline PN core biopsies and cNF shave biopsies delivering sufficient protein yield and phospho-ERK/ phospho-MEK levels for PD target inhibition assessment. Twenty-one patients (81%) remain on study, whereas 5 patients have discontinued treatment (due to rash, surgical resection, patient choice, and nonadherence).
NF1 is an autosomal dominant disorder that affects 1 in 3000 to 4000 newborns and is caused by either an inherited or sporadic mutation in the
NF1
gene.
6
The condition usually presents in childhood and is characterized by café au lait spots and multiple cNFs. Complications include hypertension, scoliosis, and epilepsy. Additionally, patients are at increased lifetime risk of both malignant and benign tumors.
"PNs can cause debilitating complications including pain, disfigurement, and functional limitations and are a source of morbidity for patients [with NF1]," said O'Sullivan Coyne. "When PNs occur in the airways or spinal canal, surgery is the mainstay of therapy."
he also noted that although these tumors are not typically malignant, there is a "degree of morbidity associated with these gigantic, growing lesions. [In addition], they are locally invasive and can press on very crucial structures."
At the cellular level, the disease is characterized by activation of the RAS pathway. The neuro-fibromin protein (encoded by the NF1 gene) acts as a negative regulator of the RAS/MAP kinase (MAPK) pathway; inhibition of MAPK kinase (MEK) represents a rational therapeutic strategy.
1
MEK1 and 2 are components of the RAS/ RAF/MEK/ERK pathway, where they function as drivers of cellular responses, especially proliferation. By inhibiting MEK1 and 2, selumetinib prevents the activation of MEK1/2-dependent effector proteins and transcription factors, thereby leading to inhibition of cellular proliferation in various cancers.
7,8
O'Sullivan Coyne concluded by adding that PD marker analysis is ongoing and further enrollment in the trial is continuing
---
References
O'Sullivan Coyne G. Phase II trial of the MEK 1/2 inhibitor selumetinib (AZD6244, ARRY-142886 hydrogen sulfate) in adults with neurfibromatosis type 1 and inoperable plexiform neurofibromas. Presented at: American Association for Cancer Research–National Cancer Institute–European Organisation for Research and Treatment of Cancer International Conference on Molecular Tar- gets and Cancer Therapeutics; October 26-30, 2019; Boston, Massachusetts.
strazeneca. Selumetinib granted US breakthrough therapy designation in neurofibromatosis type 1 [news release]. Kenilworth, NJ: AstraZeneca and MSD, Inc.; April 1, 2019. bit.ly/37DDTHz. Accessed November 13, 2019.
Gross AM, Wolters P, Baldwin A, et al. SPRINT: Phase II study of the MEK 1/2 inhibitor selumetinib (AZD6244, ARRY-142886) in children with neurofibromatosis type 1 (NF1) and inoperable plexiform neurofibromas (PN). J Clin Oncol. 2018;36 (suppl; abstr 10503). doi: 10.1200/JCO.2018.36.15_suppl.10503.
Dombi E1, Baldwin A1, Marcus LJ, et al. Activity of selumetinib in neurofibromatosis type 1-related plexiform neurofibromas. N Engl J Med. 2016 Dec 29;375(26):2550-2560. doi: 10.1056/NEJMoa1605943.
Selumetinib shows clinical benefit in adult patients with neurofibromatosis type 1-associated plexiform neurofibromas. American Association for Cancer Research website. bit.ly/2rh1Jbn. Published October 28, 2019. Accessed November 13, 2019.
Khosrotehrani K, Bastuji-Garin S, Zeller J, et al. Clinical risk factors for mortality in patients with neurofibromatosis 1: a cohort study of 378 patients. Arch Dermatol. 2003;139(2):187-191. doi:10.1001/archderm.139.2.187.
McCubrey JA, Steelman LS, Chappell WH. Roles of the RAF/MEK/ERK pathway in cell growth, malignant transformation and drug resistance. Biochim Bio- phys Acta. 2007; 1773(8): 1263–1284. doi: 10.1016/j.bbamcr.2006.10.001.
National Center for Biotechnology Information. Compound summary – selumetinib. U.S. National Library of Medicine website. bit.ly/2KWrlBp. Accessed November 14, 2019.
Clinical Articles
Breakthrough Therapy Selumetinib Exhibits Objective Response, Clinical Benefit in Adults With Neurofibromas