ONCAlert | Upfront Therapy for mRCC
Selinexor Receives Accelerated FDA Approval for Heavily Pretreated R/R Multiple Myeloma
Lisa Astor
Published Online:5:03 PM, Wed July 3, 2019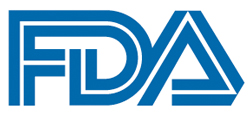 Selinexor (Xpovio) has received an accelerated approval from the FDA for use in combination with dexamethasone for the treatment of adult patients with relapsed/refractory multiple myeloma who have received ≥4 prior therapies and whose disease is refractory to ≥2 proteasome inhibitors, ≥2 immunomodulatory agents, and an anti-CD38 monoclonal antibody.
1
The FDA noted that, as a condition of the accelerated approval, further clinical trials may be required to verify the benefit of selinexor.
2
The accelerated approval was based on the objective response rate (ORR) seen in part 2 of the phase II STORM trial, even after the FDA's
Oncologic Drugs Advisory Committee (ODAC) voted 8 to 5 against the approval for selinexor
in February. The committee recommended that the agency delay the decision on the new drug application's (NDA) approval until results of the pivotal phase III BOSTON trial (NCT03110562) were available. The
FDA then delayed their action date
on the NDA until July 6.
During the ODAC meeting, panel members had expressed several concerns about the NDA,
3
including that the STORM trial was a single-arm combination trial and that a prior phase I trial did not demonstrate strong single-agent activity with selinexor. There were also concerns about the safety of selinexor in the STORM trial, including over treatment-emergent adverse events (TEAEs), serious adverse events (SAEs), and TEAEs that resulted in patient deaths.
Members of the ODAC panel believed that data from the BOSTON trial would allow the agency to make a more informed decision on selinexor. The open-label trial is evaluating the addition of selinexor to bortezomib (Velcade) and low-dose dexamethasone versus bortezomib and low-dose dexamethasone alone in patients with relapsed/refractory multiple myeloma who have received 1 to 3 prior regimens.
This approval for selinexor tablets recommends a starting dosage of 80 mg when used in combination with 20 mg of dexamethasone taken orally on days 1 and 3 of each week.
1
The FDA label includes warnings and precautions for thrombocytopenia, neutropenia, gastrointestinal toxicity, hyponatremia, infections, neurological toxicity, and embryo-fetal toxicity, as demonstrated in the STORM trial, but does not include any black box warnings.
The multicenter, single-arm, open-label, phase II STORM trial enrolled 122 patients with pentra-refractory multiple myeloma, 85 of whom were treated per-protocol.
4
The median age was 65 years (range, 40-85), and patients were treated with 80 mg of oral selinexor plus 20 mg of oral dexamethasone twice weekly until disease progression. The primary endpoint was ORR; secondary endpoints included duration of response (DOR) and clinical benefit rate.
To be eligible for enrollment, patients had to have received prior therapy with bortezomib (Velcade), carfilzomib (Kyprolis), lenalidomide (Revlimid), pomalidomide (Pomalyst), daratumumab (Darzalex), an alkylator, and glucocorticoids. Patients with smoldering multiple myeloma, plasma cell leukemia, systemic amyloid light chain amyloidosis, and central nervous system myeloma were excluded.
In the study, patients had undergone a median of 7 prior treatments (range, 3-18), and all were refractory to proteasome inhibitor/immunomodulatory drugs/daratumumab/glucocorticoid. Additionally, 96% of patients were refractory to carfilzomib/pomalidomide/daratumumab, 84% had undergone stem cell transplant, and 28% had undergone ≥2 transplants.
Additional data showed that the median time to first response was 4 weeks (range, 1-10 weeks), and the median DOR was 3.8 months (95% CI, 2.3–not estimable).
In data of a safety population that were presented at the 2018 ASH Annual Meeting, 123 patients from Part 2 of the STORM trial were included. TEAEs occurring in ≥20% of patients included anemia (65.9%), leukopenia (30.9%), neutropenia (38.2%), thrombocytopenia (71.5%), constipation (22%), diarrhea (42.3%), nausea (69.9%), vomiting (37.4%), fatigue (72.4%), weight decreased (48.8%), decreased appetite (53.7%), hyponatremia (35%), and dyspnea (21.1%).
Almost one-third (28.5%) of patients discontinued study treatment due to a TEAE and 88.6% of patients needed ≥1 dose modification due to a TEAE. There were 23 patient deaths that occurred within 30 days of study treatment. Of these deaths, 10 were due to a fatal TEAE and 13 were due to disease progression. Of the 23 deaths that occurred on or within 30 days of study treatment in Part 2 of STORM, 13 (10.6%) were due to disease progression, and 10 (8.1%) were due to a fatal TEAE.
Selinexor had previously received a fast track designation and an orphan drug designation from the FDA.
---
References
Selinexor Prescribing Information. FDA. Published July 3, 2019. https://bit.ly/309qeU6. Accessed July 3, 2019.
FDA. FDA grants accelerated approval to selinexor for multiple myeloma. Accessed July 3, 2019. https://bit.ly/2LBqyHt.
FDA. Draft Questions for the February 26, 2019 Meeting of the Oncologic Drugs Advisory Committee (ODAC). Accessed July 3, 2019. https://bit.ly/2LEEMaB.
Chari A, Vogl DT, Dimopoulos MA, et al. Results of the pivotal STORM study (Part 2) in penta-refractory multiple myeloma (MM): deep and durable responses with oral selinexor plus low dose dexamethasone in patients with penta-refractory MM. In: Proceedings from the 2018 ASH Annual Meeting; Dec. 1-4, 2018; San Diego, CA. Abstract 598.