ONCAlert | Upfront Therapy for mRCC
South Carolina Oncology Practice Continues Cautious Operation Amidst the COVID-19 Pandemic
Nichole Tucker
Published Online:6:40 PM, Mon March 23, 2020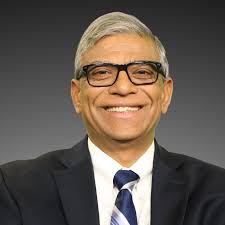 Kashyap Patel, MD
In South Carolina (SC), the coronavirus disease 2019 (COVID-19) has thus far infected 195 people
1
and has led to 3 deaths.
2
The spread of the virus has impacted practices across the country, and Carolina Blood and Cancer Care Associates located in Rock Hill and Lancaster, has made adjustments to ensure the safety of their patients and staff while COVID-19 remains an issue.
"Right now, we are taking it day by day. Our top priority is to take care of patients with established nodes," said Kashyap Patel, MD.
On March 13, Governor Henry McMaster declared a State of Emergency which impacted business and governmental operations in all 46 counties.
2
The county of Lancaster was of top concern in the governor's public address.
3
On March 22, another 2 Lancaster County cases were reported
4
by the SC Department of Health and Environmental Control, bringing the total number to 5.
5
In preparation of further action in Lancaster County, Carolina Blood and Cancer Care Associates closed the Lancaster office for all but one day each week.
In Rock Hill, SC, Carolina Blood and Cancer Care Associates continues operations with significant changes including the implementation of telehealth, postponing treatment for patients with less aggressive cases, and applying a new triage system as another safety measure.
In an interview with
Targeted Oncology
, Patel, CEO and leading oncologist of Carolina Blood and Cancer Care Associates, and vice president of the Community Oncology Alliance, discussed the COVID-19 pandemic and the implementation of new precautions in his practice as the number of COVID-19 infected persons rises in the state.
TARGETED ONCOLOGY: What has been the overall impact of COVID-19 on the oncology community?
Patel
: The impact has been quite variable depending on the location that you are in. Colleagues who are located in Seattle are actually experiencing a serious staff shortage. Many other practices are experiencing stock shortages, patients are afraid to come to the clinic, and the amount of stress put on the practices [is concerning].
TARGETED ONCOLOGY: What changes have been implemented at you center?
Patel
: First of all, we're having staff meetings about twice per week during which we go over Center for Disease Control and Prevention guidelines and educating our employees. We've started triaging patients for their temperature as soon as they come in the office. If their temperature is more than 100.4, we usually ask them to either go to the hospital. But for stable patients, we see them for their appointment.
The second thing we've done is for the patients who come for routine follow-up, for example, [for patients receiving] anastrozole (Arimidex) or letrozole (Femara) who are not at high risk of any complications, we've started using telehealth. For each patient on the schedule, the front office triages them and then the physician talks to each patient about what schedule they take. We ask them how they are doing and depending on the necessity of them coming in the clinic for intervention, we may ask them to come in. If not, we continue to do telehealth, which includes making necessary recommendations, calling in prescriptions, or coercing them to go to the hospital if need be. So, for about two-thirds of our patients, we're doing telehealth, and for about one-third, we are seeing them in person.
We also starting screening patients' need for treatment. For some patients who need treatment right away, we don't wait, but for those patients whose treatment can wait for a month or 2, we are trying to hold off because we do not want to expose them to the possibility of getting infected. We are taking every precaution.
We have implemented staff security as well. As you know, masks are in short supply. We've acquired some masks from the conception companies that can be put on the nose. Employees are instructed to take their temperature at home before coming into the clinic. If they have any COVID-19 symptoms, we request that they quarantine themselves for 2 weeks.
Our operations have been limited to 1 office, and our hours have also been limited. At the same time, we are continuing to provide full salary to our employees. As of today, we are continuing full force in our support of our patients and employees.