ONCAlert | Upfront Therapy for mRCC
FDA Grants Orphan Drug Designation to CLR 131 for Treatment of Lymphoplasmacytic Lymphoma
Nichole Tucker
Published Online:3:00 PM, Mon January 6, 2020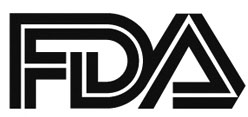 CLR 131, a small-molecule, targeted Phospholipid Drug Conjugate (PDC), has been granted Orphan Drug Designation (ODD) by the FDA for the treatment of patients with lymphoplasmacytic lymphoma (LPL), according to a press release from Cellectar BioSciences, Inc, developer of the drug.
1
"The orphan designation from the FDA for LPL represents the sixth for CLR 131 and underscores Cellectar's commitment to develop therapies for rare cancers with limited treatment options and high unmet need," said James Caruso, president, and CEO of Cellectar Biosciences, in a statement. "CLR 131 has demonstrated encouraging results in our ongoing phase II CLOVER-1 trial in select B-cell lymphomas, which includes [patients with LPL]. We look forward to sharing phase II LPL clinical data in the near term."
The phase II CLOVER-1 trial is a study for evaluating the safety and efficacy of CLR 131 in patients with select relapsed/refractory B-cell malignancies, with clinical benefit rate as its primary end point. Most recently, Cellectar Biosciences, Inc. reported data from 20 patients in the study who received a single dose of the agent. The data show an overall response rate (ORR) of 30% with a 75% clinical benefit rate in patients with relapsed/refractory multiple myeloma and B-cell lymphoma. Additionally, the median progression-free survival was 4.5 months.
2
CLR 131 had a tolerable safety profile, according to the study investigators.2 The most common adverse events observed were cytopenias, such as, thrombocytopenia, anemia, neutropenia, and decreased white blood cell count. There were also hematologic AEs, but they were expected and considered manageable.
2
The open-label, multicenter, phase II study evaluated 3 dose levels of CLR 131 which included a bolus dose or 2 fractioned doses, 31.25 mCi/m
2
CLR 131, or 37.5 mCi/m
2
CLR 131. The doses were administered on days 1 and 7 as a 30-minute intravenous infusion.
The patients enrolled in CLOVER-1 had histologically confirmed multiple myeloma, chronic lymphocytic leukemia, small lymphocytic leukemia, LPL, marginal zone lymphoma, mantle cell lymphoma, of diffuse large B-cell lymphoma (DLBCL), including those with transformed DLBCL. Patients were required to be at least 18 years of age with an ECOG performance status of 0 to 2 and a life expectancy of at least 6 months. Each patient's lab value requirements were platelets ≥100,000/µL, white blood cell count ≥3000/µL, absolute neutrophil count ≥1500/µL, hemoglobin ≥9 g/dL, estimated glomerular filtration rate ≥30 mL/min/1.73 m
2
, alanine aminotransferase <3 × upper limit of normal (ULN), Bilirubin <1.5 × ULN, and an international normalized ratio <2.5.
Patients were excluded from the study if they had ongoing grade 2 toxicities caused by prior therapies, however, patients with stable and tolerable grade 2 toxicities were allowed in some cases. Individuals were also excluded for specific prior therapies and conditions that may have interfered with CLR 131 treatment.
The phase II CLOVER-1 trial is actively recruiting patients. The estimated enrollment for the study is 80 participants. CLOVER-1 is scheduled to conclude in March 2020.
CLR 131 was previously granted an ODD by the FDA for the treatment of multiple myeloma. The drug also has designations from the European Commission, along with designations for neuroblastoma, rhabdomyosarcoma, osteosarcoma, Ewing's sarcoma.
CLOVER-1 will provide 7 years of market exclusivity, increased engagement and assistance from the FDA, tax credits for certain research, research grants, and a waiver of the New Drug Application user fee for the LPL indication.
---
References
Cellectar Receives Orphan Drug Designation for CLR 131 in Lymphoplasmacytic Lymphoma (LPL) [news release]. Florham Park, New Jersey: Cellectar Biosciences, Inc; January 6, 2020. https://bit.ly/39Jicah. Accessed January 6, 2020.
Cellectar Announces Data From 20 Patients Receiving a Single 25mCi/M2 Bolus Dose of CLR 131 in the Phase 2 CLOVER-1 Study [news release]. Florham Park, New Jersey: Cellectar Biosciences, Inc; December 16, 2019. https://bit.ly/37D4uns. Accessed January 6, 2020.