ONCAlert | Upfront Therapy for mRCC
Olaparib Gains FDA Approval for Indication in Pancreatic Cancer
Targeted Oncology Staff Writer
Published Online:1:31 PM, Tue December 31, 2019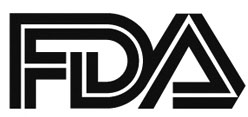 Adult patients with deleterious or suspected deleterious germline
BRCA
-mutated metastatic pancreatic adenocarcinoma who have not had disease progression on at least 16 weeks of first-line platinum-based chemotherapy may now receive maintenance therapy with the PARP inhibitor olaparib (Lynparza), according to an approval from the FDA.
1
In a press release, Roy Baynes, MD, PhD, senior vice president and head of global clinical development, chief medical officer, Merck Research Laboratories, said: "The expanded approval of Lynparza represents a significant milestone for patients and supports the value of germline
BRCA
testing in patients with this disease." This approval follows a recommendation from the FDA's Oncologic Drugs Advisory Committee, which previously voted 7 to 5 in favor of the approval.
Results of the phase III POLO trial served as the basis for the approval. In the trial, patients receiving olaparib had a significant improvement in progression-free survival (PFS) as compared with those receiving placebo. The median PFS in months was 7.4 versus 3.8, respectively (HR, 0.53; 95% CI, 0.35-0.81;
P
= .0035). The rate of PFS at 2 years was 22.1% in patients taking olaparib versus 9.6% in those receiving placebo.
2
The agency simultaneously approved BRACAnalysis CDx
®
for use as a companion diagnostic to determine which patients are eligible to receive the PARP inhibitor.
3
In the randomized, double-blind, placebo-controlled POLO trial, investigators evaluated the efficacy of olaparib as maintenance therapy in 154 patients who had a germline
BRCA1
or
BRCA2
mutation and metastatic pancreatic cancer, which had not progressed during first-line platinum-based chemotherapy.
Patients were randomized 3:2 to receive oral olaparib tablets at 300 mg twice daily as maintenance therapy (n = 92) versus placebo, also twice daily (n = 62). Randomization occurred within 6 weeks following the last chemotherapy dose and olaparib/placebo treatment began within 4 to 8 weeks of the last chemotherapy dose. Following randomization, patients had weekly clinical visits for the first 4 weeks of treatment, then every 4 weeks while on study treatment.
The median duration of therapy was 6 months for those taking olaparib and 3.7 months for patients receiving placebo. Treatment continued until objective radiological disease progression. Following progression, patients were followed for second progression every 8 weeks, and then for survival until the final analysis.
Patients who were eligible for enrollment were previously treated for metastatic disease and had not progressed following completion of ≥16 weeks of frontline platinum-based chemotherapy. Additionally, patients had to have a known deleterious or suspected deleterious germline
BRCA
mutation; those who were previously treated with a PARP inhibitor were excluded.
The primary end point was PFS by blinded independent central review. Secondary end points were overall survival (OS), time from randomization to second progression or death (PFS2), objective response rate (ORR), disease control rate (DCR), safety, and tolerability.
Results showed that the ORR was 23.1% with olaparib compared with 11.5% in the placebo arm (odds ratio, 2.30); 11.1% (n = 2) of patients on olaparib achieved a complete response compared with 0 on placebo. The median duration of response was 24.9 months in the olaparib arm versus 3.7 months with placebo.
After 1 year, 33.7% of patients receiving olaparib showed no signs of disease progression compared with 14.5% of those who received a placebo.
Adverse events occurring in ≥10% of patients receiving olaparib included fatigue/asthenia (60%), nausea (45%), abdominal pain (34%), diarrhea (29%), anemia (27%), decreased appetite (25%), constipation (23%), vomiting (20%), back pain (19%), arthralgia (15%), rash (15%), thrombocytopenia (14%), dyspnea (13%), neutropenia (12%), nasopharyngitis (12%), dysgeusia (11%), and stomatitis (10%).
The most frequent grade ≥3 AEs on the olaparib arm were anemia (11%), fatigue/asthenia (5%), decreased appetite (3%), abdominal pain (2%), vomiting (1%) and arthralgia (1%). AE-related dose interruptions occurred in 35% of the olaparib arm, with AE-related dose reductions occurring in 17% of this cohort. Six percent of the olaparib arm discontinued treatment due to AEs.
In the United States, olaparib had previously received approval for indications in ovarian and breast cancer.
---
References
LYNPARZA® (olaparib) Approved by FDA as first-line maintenance treatment of germline BRCA-mutated metastatic pancreatic cancer. Kenilworh, NJ: AstraZeneca and Merck; December 30, 2019. https://bit.ly/2ZDWX4R. Accessed December 31, 2019.
Golan T, Hammel P, Reni M, et al. Maintenance olaparib for germline BRCA-mutated metastatic pancreatic cancer. N Engl J Med. 2019;381(4):317-327. doi: 10.1056/NEJMoa1903387.
Myriad receives FDA approval of BRACAnalysis CDx® as companion diagnostic for Lynparza (olaparib) in patients with germline BRCA-mutated metastatic pancreatic cancer. Salt Lake City, UT: Myriad Genetics, Inc.; December 30, 2019. https://bit.ly/2QxW1Lr. Accessed December 31, 2019