ONCAlert | Upfront Therapy for mRCC
Olaparib Plus Durvalumab Show Durable Activity in Germline BRCA+ Breast, Ovarian Cancer
Wayne Kuznar
Published Online:3:30 PM, Wed October 9, 2019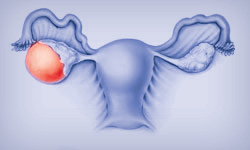 The case for the combination of olaparib (Lynparza) and durvalumab (Imfinzi) in patients with metastatic breast cancer and relapsed ovarian cancer with germline
BRCA
mutations was strengthened based on the updated results from the phase I/II MEDIOLA, which was covered in 2 separate presentations at the 2019 ESMO Congress.
1,2
MEDIOLA is a phase I/II open-label, multicenter study evaluating the combination of olaparib and durvalumab in patients with advanced solid tumors who harbor
BRCA
mutations. After a 4-week run-in with olaparib, patients were treated with olaparib at 300 mg orally twice daily, plus durvalumab at 1.5 g intravenously every 4 weeks, until disease progression or intolerable toxicity.
Ovarian Cancer Cohort
Thirty-four patients were enrolled with germline
BRCA
-mutated ovarian cancer who received at least 1 platinum-based therapy, with 32 assessed for efficacy, and in this group the median progression-free survival (PFS) was 11.1 months overall with 1 additional year of follow-up compared with previous data from this cohort. The median PFS was 15.4 months in patients who received 1 prior line of chemotherapy, 12.0 months in those who received 2 prior lines, and 8.3 months in those who received ≥3 prior lines, "indicating that the combination of olaparib and durvalumab may be more effective in patient with fewer prior therapies," according to lead investigator Yvette Drew, MD, of Northern Centre for Cancer Care, Newcastle upon Tyne Hospitals, UK.
The disease control rate (DCR) at 28 weeks was 65.6%, which compared with a DCR of 81.3% at the 12-week analysis.
Median overall survival (OS) data were not mature. At a median follow-up of 23.7 months, 83.5% of patients were still alive.
At the time of data cutoff (March 18, 2019) for the interim analysis presented here, 8 patients remained on study treatment (7 who received the combination and 1 who continued on olaparib alone). The full efficacy analysis set included 32 patients. Of the 32 patients, 72% had a
BRCA1
mutation and 28% had a
BRCA2
mutation. The primary tumor location was the ovaries in 81%, fallopian tubes in 6%, and primary peritoneal in 13%.
PD-L1 tumor expression was analyzed in 31 patients. Patients with PD-L1 expression ≥1% at baseline had longer median PFS compared with those with PD-L1 expression <1% (13.6 vs 10.3 months). Some 52.2% in the PD-L1–positive subgroup were free of progression at 12 months, compared with 33.3% of the PD-L1–negative group.
The most frequent grade ≥3 adverse event (AE) was anemia (17.6%) and the most frequent immune-mediated AE of any grade was hypothyroidism (14.7%). Fifty percent of patients had an immune-mediated AE. Nine (26.5%) patients had a serious AE. Olaparib dose reduction or dose interruption was required in 41.2% and 55.9% of patients, respectively. Six (17.6%) patients discontinued study treatment.
MEDIOLA highlights the importance of currently ongoing trials with different combination therapies in ovarian cancer, said invited discussant Sven Mahner, MD, from the University of Munich, Germany. "We can acknowledge that the greatest clinical activity appears to be in the group of patients that had not many prior lines of therapy," he said. "Regarding toxicity…it's an interesting aspect—with 1 year of additional follow-up of these patients, only 1 additional patient discontinued treatment due to toxicity or adverse events in this study."
Breast Cancer Cohort
The cohort with germline
BRCA
-mutated metastatic breast cancer consisted of 34 patients. To be eligible, patients had to be HER2-negative, were allowed up to 2 prior lines of chemotherapy, and had to be immunotherapy and PARP inhibitor naïve. At baseline, 47% had
BRCA1
mutations and 53% had
BRCA2
mutations. Some 43% received had prior platinum therapy; one-third received 2 prior lines of chemotherapy for metastatic disease and 30% had no prior chemotherapy in the metastatic setting.
With a median follow-up of 6.7 months, the median PFS was 8.2 months in the cohort of 30 patients who were evaluable for efficacy, reported Susan M. Domchek, MD, professor of oncology, Perelman School of Medicine, University of Pennsylvania. When stratified by receptor status, median PFS was 4.9 months in patients with triple-negative breast cancer (TNBC) and 9.9 months in those with hormone receptor (HR)-positive disease. By number of prior lines of chemotherapy, the median PFS was 11.7 months in those with 0 or 1 prior lines and 6.5 months in those with 2 prior lines.
The objective response rate (ORR) was 63.3% in the full analysis set. By subgroups, the ORR was 58.8% in the TNBC group, 69.2% in the HR-positive group, 70% in those who received 0 or 1 prior lines of chemotherapy, and 50.0% in those who received 2 prior lines.
"Patients with responses showed durable benefit, with a median duration of response of 9.2 months," said Domchek. "PFS and OS compared well with standard of care therapy for these populations."
The duration of response was 12.9 months in the TNBC subgroup, 7.2 months in the HR-positive cohort, 12.9 months in those receiving 0 or 1 prior lines of chemotherapy, and 5.5 months in those receiving 2 prior lines.