ONCAlert | Upfront Therapy for mRCC
PARP Inhibitors Poised to Change Prostate Cancer Standard of Care
Tony Berberabe, MPH
Published Online: Feb 25,2020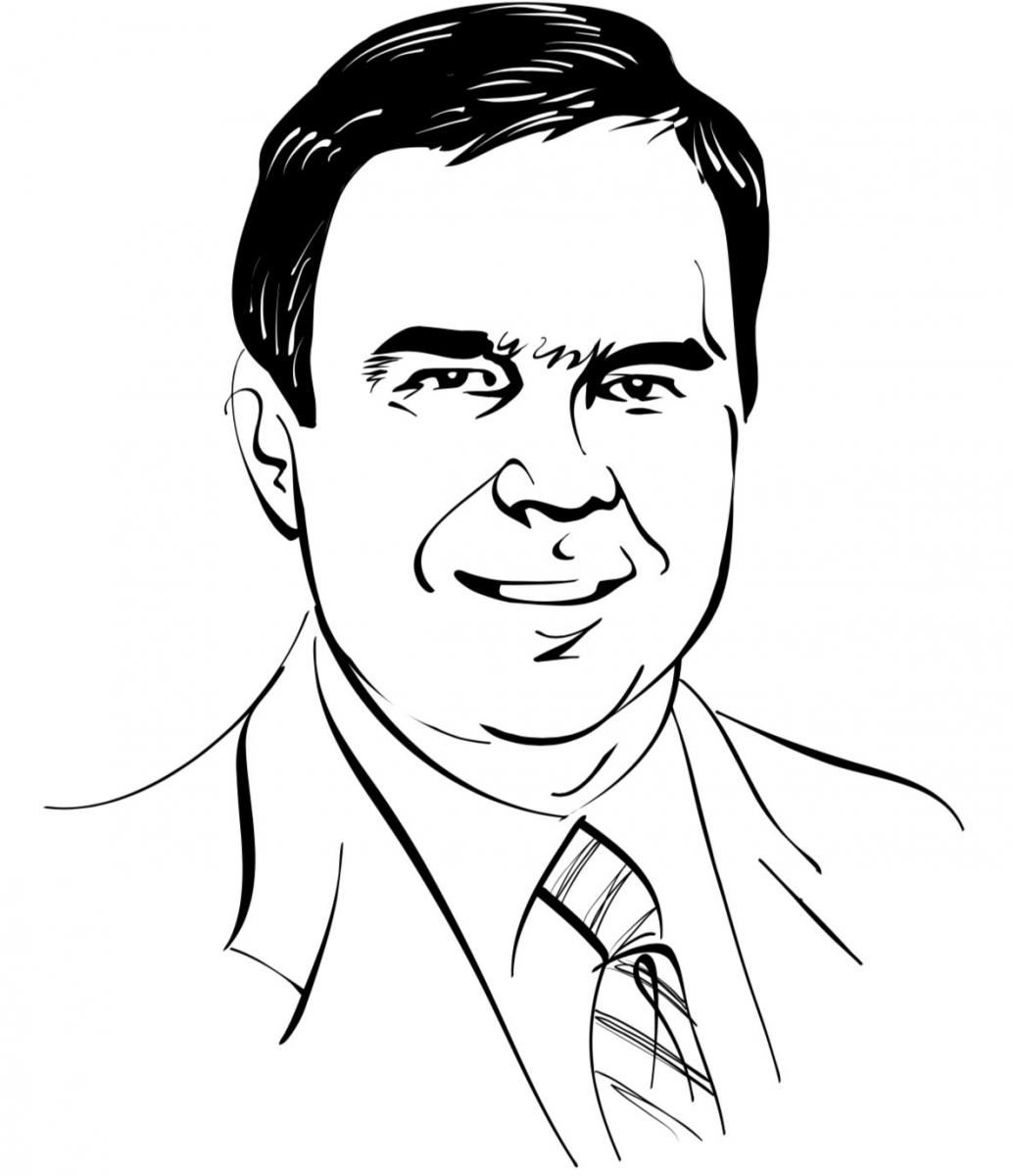 Daniel P. Petrylak, MD
PARP inhibitors have
the potential to change standards of care in prostate cancer, according to
Daniel P. Petrylak, MD
, who, along with his colleague, Leonard G. Gomella, MD, will cochair the New York GU:
13th Annual
Interdisciplinary Prostate Can­cer Congress® and Other Genitourinary Malignancies conference, held in New York, New York. As a class, their activity across a range of tumor types harboring
BRCA
mutations and sub­sets of
BRCA
-negative cancers makes them par­ticularly intriguing in prostate cancer. Ongoing research focusing on these agents as monotherapy or combined with other therapies in prostate cancer has expanded the reach of this class of therapy.
1-3
Over the course of his career, Petrylak, a professor of medicine (medical oncology) and urology at Yale School of Medicine and co-leader, cancer signal­ing networks at Yale Cancer Center, both in New Haven, Connecticut, has been heavily involved in researching treatments for patients with bladder and prostate cancers. In the not too distant past, a patient with castration-resistant prostate cancer (CRPC) faced a daunting prognosis. The research conducted in the 1990s by Petrylak and his colleagues, who were inves­tigating docetaxel plus estramustine in CRPC, demon­strated activity that warranted further study. Their curiosity resulted in a trial involving the combination, which was almost derailed from the start. The drugs' manufacturers happily supplied their agents but would not provide funding for any trials, Petrylak said in an interview with
Targeted Therapies in Oncology
back in 2017.
The team drummed up their own funding and ran their own trial. They presented the results at the South­west Oncology Group (SWOG) meeting and, with sup­port from E. David Crawford, MD, launched the phase III trial, SWOG 9916 (NCT00004001).
4
It was one of the trials that resulted in docetaxel's approval for treating patients with CRPC and remains a key treatment in the first-line setting.
Petrylak's undaunting attitude has led to numerous awards and accolades honoring his trailblazing in the field, and his continuing dedication to better under­standing the disease makes him the ideal cochair.
Petrylak discussed the conference and recent promising research during an interview with
Targeted Therapies in Oncology
.
PARP Inhibitors in Prostate Cancer
Recently, the FDA granted breakthrough therapy designation to the PARP inhibitor niraparib (Zejula) for the treatment of patients with
BRCA1/2
–mutant metastatic CRPC (mCRPC) who have previously received taxane-based chemotherapy and an androgen receptor inhibitor. The designation was based on findings from the phase II GALAHAD study, in which niraparib demonstrated a 41% objective response rate (ORR) in patients with mCRPC who have
BRCA
biallelic DNA-repair gene defects (DRDs). The prespeci­fied interim analysis of the trial was presented at the European Society for Medical Oncology 2019 Congress.
2
Other trials involving PARP inhibitors were also presented during the congress.
The open-label phase III PROfound trial enrolled 245 patients with
BRCA1/2
or
ATM
mutations (cohort A) and 142 patients with other DNA damage repair mutations (cohort B) whose disease had progressed after abi­raterone acetate (Zytiga) or enzalutamide (Xtandi). Patients were randomly assigned 2:1 to olaparib or physician's choice of enzalut­amide or abiraterone.
3
Preliminary data from PROfound demon­strated significant improvement in 12-month progression-free survival (PFS) compared with treatment of physician's choice (TPC) in cohort A (7.39 vs 3.55 months, respectively; HR, 0.34; 95% CI, 0.25-0.47;
P
<.0001). In cohort A, olaparib also produced significant improvements in ORR and median time to pain progression. Although the overall survival data for cohort A showed a favorable trend, the difference did not achieve a predefined boundary for statistical significance, possibly because of the high cross­over rate of the TPC arm. Olaparib did not signifi­cantly improve outcomes in cohort B.
3
PSMA-Directed Therapy
Another area of excitement, according to Petrylak, is the potential use of prostate-soecific membrane antigen (PSMA)-directed therapy.
5
"I think the use of PSMA-directed therapy is an important investigational tool," he said.
Jeremie Calais, MD, assistant clinical professor at the Ahmanson Translational Imaging, Division of the Department of Molecular and Medical Pharmacology at the University of California, Los Angeles, and colleagues, present­ed trial results investigating the radiolabeled small molecule lutetium-177 PSMA- 617 (177Lu-PSMA-617). Investigators demonstrated a biochemical PFS (BPFS) of 4 months in a cohort of 64 men with mCRPC. For 27 men who completed 4 cycles of therapy, a BPFS of 9 months was reported during the 2019 American Urological Association conference.
6
Prostate-specific antigen (PSA) levels declined by ≥50% at any time (best response) in 38% of patients with mCRPC treated with 177Lu-PSMA-617. Further, after 2 cycles of therapy (12 weeks), PSA levels declined by ≥50% in 27% of patients.
At the 2019 Genitourinary Cancers Sym­posium, a prospective phase II trial involving 177Lu-PSMA-617 demonstrated responses in men with mCRPC who had progressed on stan­dard therapies. Investigators reported high PSA response rates and low toxicity. Further, men who were retreated with 177Lu-PSMA-617 after progression demonstrated high response rates, and men who received the agent lived a median of 13.3 months after treatment, exceeding the expected survival of 9 months in this setting.
7
These collective findings led to 2 randomized trials with 177Lu-PSMA-617, one comparing it versus cabazitaxel (Jetvana; NCT03392428) and the other, versus best standard of care (NCT03511664). The latter is a US registration trial.
GU Conference Preview
Turning to the New York GU:
13th Annual
Inter­disciplinary Prostate Cancer Congress® and Other Genitourinary Malignancies conference, Petrylak said attendees can look forward to learning how to use molecular markers to help with decision making in GU cancers, getting the latest updates in clinical immunotherapy across tumor types, exciting emerging therapies in GU cancers, and the latest progress in next-genera­tion imaging for prostate cancer.
"MRI can help in diagnosing the disease earlier, and it can help to locate high-grade lesions. This is an important diagnostic tool," Petrylak said.
In addition to covering broad clinical topics specific to urothelial cancer, renal cell carcino­ma, and prostate cancer, the conference draws on challenging case debates and panel discussions to provide audience participants the best practices guideposts to deliver optimal patient care.
---
References
Mateo J, Lord CJ, Serra V, et al. A decade of clinical development of PARP inhibitors in perspective. Ann Oncol. 2019;30(9):1437-1447. doi: 10.1093/annonc/mdz192.
Smith MR, Sandhu S, Kelly WK, et al. Pre-specified interim analysis of GALA­HAD: a phase 2 study of niraparib in patients (pts) with metastatic castration-re­sistant prostate cancer (mCRPC) and biallelic DNA-repair gene defects (DRD). Ann Oncol. 2019;30(suppl 5;abstr LBA50). doi: 10.1093/annonc/mdz394.043.
Hussain M, Mateo J, Fizazi K, et al. PROfound: phase III study of olaparib versus enzalutamide or abiraterone for metastatic cas­tration-resistant prostate cancer with homologous recombination repair gene alterations. Ann Oncol. 2019;30(suppl 5;abstr LBA12_PR). doi: 10.1093/annonc/mdz394.039.
Petrylak DP, Tangen CM, Hussain MH, et al. Docetaxel and estramus­tine compared with mitoxantrone and prednisone for advanced refractory prostate cancer. N Engl J Med. 2004;351(15):1513-1520. doi: 10.1056/ NEJMoa041318.
Teo MY, Morris MJ. Prostate-specific membrane antigen-directed therapy for metastatic castration-resistant prostate cancer. Cancer J. 2016;22(5):347-352. doi: 10.1097/PPO.0000000000000221.
Calais J, Fendler W, Eiber M, et al. RESIST-PC phase 2 trial: 177Lu-PS­MA-617 radionuclide therapy for metastatic castrate-resistant prostate cancer. Presented at: 2019 American Urological Association Annual Meet­ing; May 3-6, 2019; Chicago, IL. Abstract LBA-25. bit.ly/398erdn.
Hofman M, Violet JA, Hicks RJ, et al. Results of a 50-patient sin­gle-centre phase II prospective trial of lutetium-177 PSMA-617 thera­nostics in metastatic castrate-resistant prostate cancer. J Clin Oncol. 2019;37(suppl 7;abstr 228). doi: 10.1200/JCO.2019.37.7_suppl.228.
Clinical Articles
PARP Inhibitors Poised to Change Prostate Cancer Standard of Care