ONCAlert | Upfront Therapy for mRCC
CAR NK-Cell Therapy Induces Clinical Responses in Patients With NHL and CLL
Nichole Tucker
Published Online:4:00 PM, Thu February 6, 2020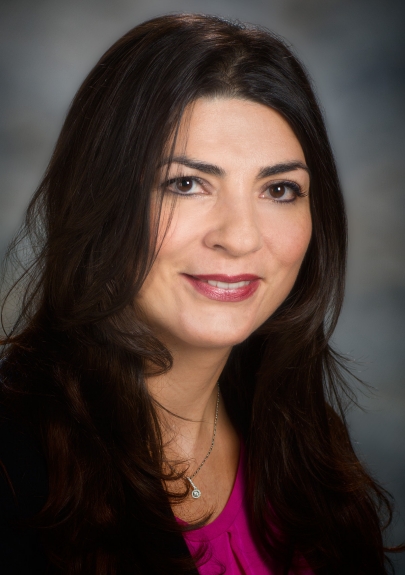 Katy Rezvani, MD, PhD
The majority of patients with relapsed or refractory non-Hodgkin lymphoma (NHL) and chronic lymphocytic leukemia (CLL) who were participants in a phase I/IIa trial had clinical responses to treatment with TAK-007, a cord blood–derived chimeric antigen receptor (CAR) natural killer (NK)–cell therapy that targets CD19, with no major toxicities experienced by patients, according to a press release from the University of Texas MD Anderson Cancer Center.
1
The results published in the
New England Journal of Medicine
show that at a median follow-up of 13.8 months (range 2.8-20.0), 73% of the 11 patients in the study (n = 8) had an objective response to treatment, 7 of whom achieved complete responses (CRs), and another patient who had CLL with Richter transformation achieving a complete remission of high-grade lymphoma. Of the patients with a CR, 4 had NHL, and 3 had CLL. Responses occurred within a month of infusion, which the study investigators considered to be rapid. Five patients were given a killer immunoglobin-like receptor (KIR) ligand-mismatch product, but investigators were unable to determine the efficacy of this KIR ligand mismatch in this small population of patients.
2
"We are encouraged by the results of the clinical trial, which will launch further clinical studies to investigate allogeneic cord blood–derived CAR NK-cells as a potential treatment option for patients in need," Katy Rezvani, MD, PhD, professor of Stem Cell Transplantation & Cellular Therapy, said in a statement.
1
Following CAR NK-cell infusion, no cytokine release syndrome, neurotoxicity, or hemophagocytic lymphohistiocytosis occurred in any patient. There were also no occurrences of graft-versus-host disease, even with HLA mismatch between the patients and their CAR -NK products. The hematologic adverse events (AEs) observed were determined to be related to lymphodepleting chemotherapy; how infusion of CAR NK cells contributed to the incidence of AEs was not determined. The maximum tolerated dose of CAR NK cells was not reached.
2
The most common grade 1 AEs were thrombocytopenia (n = 8), anemia (n = 7), tachycardia (n = 4), elevated ferritin (n = 4), and fatigue (n = 3). There were 25 cases of grade 3/4 AEs, of which the most common were lymphopenia (n = 10), and neutropenia (n = 10).
Postremission therapy was administered to the patients with responses to initial CAR NK treatment. One patient with CLL who had subsequent minimal residual disease (MRD) received rituximab (Rituxan) 9 months after infusion. Another patient with CLL who had persistent MRD was given lenalidomide (Revlimid) 6 weeks after the initial CAR NK treatment. Two patients with follicular lymphoma who showed no evidence of MRD underwent hematopoietic stem cell transplantation. Another patient who had CLL with Richter transformation received venetoclax (Venclexta) for treatment of persistent disease. The patients with follicular lymphoma were still living and in complete remission at the time of the final assessment, with 3 continuing to show MRD positivity.
The study followed a dose-escalation design. The coprimary end points were determining the optimal dose level for CAR NK-cell therapy, the toxicity of the treatment, and the efficacy of the CAR NK-cell therapy in this patient population. The secondary end point was the patients' response to CAR NK-cell therapy.
Patients were eligible to enroll if they had a history of CD19-positive B-lymphoid malignancies and received at least 2 lines of standard chemoimmunotherapy or targeted therapy and had persistent disease. Those with relapsed acute lymphocytic leukemia, CLL, or NHL, were eligible to enroll after stem cell transplantation or standard therapy. Participants were required to have a Karnofsky/Lansky performance status >70 and adequate organ function. Individuals with known human immunodeficiency virus; presence of grade ≥3 toxicity from prior treatment; presence of fungal, bacterial, viral, or other infection requiring intravenous antimicrobials for management; presence of an active neurological disorder; or those who were using other investigational agents were excluded from the study.
"Due to the nature of the therapy, we've been able to administer it in an outpatient setting," said Rezvani. "We look forward to building upon these results in larger multi-center trials as we work with Takeda [Oncology] to make this therapy available more broadly."
---
References
CD19 CAR NK-cell therapy achieves 73% response rate in patients with leukemia and lymphoma [news release]. Houston, Texas: University of Texas MD Anderson Cancer Center; February 5, 2020. https://bit.ly/2H17YEY. Accessed February 6, 2020.
Liu E, Marin D, Banerjee P, et al. Use of CAR-Transduced Natural Killer Cells in CD19-Positive Lymphoid Tumors. N Engl J Med. 2020; 382:545-553. DOI: 10.1056/NEJMoa1910607.