ONCAlert | Upfront Therapy for mRCC
FDA Grants Priority Review to NDA for Capmatinib in MET Exon 14+ NSCLC
Nichole Tucker
Published Online:2:00 PM, Tue February 11, 2020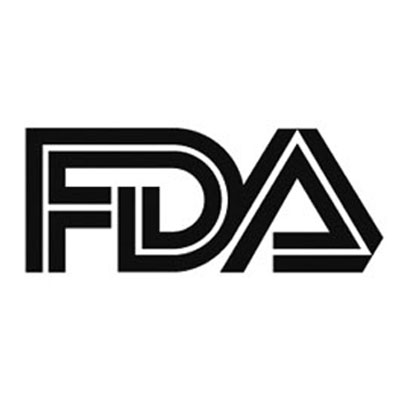 The FDA granted Priority Review to the New Drug Application (NDA) for capmatinib (INC280), an investigational selective MET inhibitor, which will be used as treatment for first-line and previously treated patients with locally advanced or metastatic
MET
exon 14 skipping-mutated non–small cell lung cancer (NSCLC), Incyte announced in a press release.
The NDA was backed by positive data from the phase II GEOMETRY
mono
-1 study of capmatinib monotherapy in adult patients
EGFR
-wildtype,
ALK
rearrangement–negative, advanced NSCLC harboring a
MET
amplification and/or mutation. An efficacy analysis of both treatment-naïve and previously treated patients showed a 67.9% overall response rate (ORR; 95% CI, 47.6%-84.1%) and a 40.6% ORR (95% CI, 28.9%-53.1%), respectively. The responses observed were also durable in both groups. The median duration of response (DOR) in treatment-naïve patients was 11.14 months (95% CI, 5.55-not evaluable) and was 9.72 months (95% CI, 5.55-12.98) in patients who were previously treated.
Per the safety analysis, the most common adverse events (AEs) were peripheral edema (42%), nausea (33%), creatinine increase (20%), vomiting (19%), fatigue (14%), decreased appetite (13%), and diarrhea (11%), with most being grade 1 or 2 in severity. Less than 10% of patients experienced an AE.
The international, prospective, multi-cohort, nonrandomized, open-label study (NCT02414139) continues to evaluate the safety and efficacy of single-agent capmatinib in this adult patient population. In the study, assigned to an arm based on whether they were treatment-naïve or previously treated and given oral capmatinib 400 mg twice daily.
The primary end point of the study is ORR with secondary end points including DOR, progression-free survival, and overall survival.
Individuals with histologically or cytologically confirmed NSCLC that is
EGFR-
wildtype,
ALK
-negative, and with
MET
amplification are eligible to be included in the study. These patients were required to have an ECOG performance status of 0 or 1. The study excluded patients who had prior treatment with crizotinib or any other cMET or HGF inhibitors; characterized
EGFR
mutations that predict sensitivity to EGFR therapy;
ALK
rearrangements; clinically significant, uncontrolled heart diseases; received treatment with medications that cannot be discontinued at least 1 week prior to first dosing on the study; impairment of the gastrointestinal (GI) function or GI disease; and received treatment with any enzyme-inducing anticonvulsant.
If approved by the FDA, capmatinib will fill a gap in the treatment landscape for NSCLC, as no approved therapies currently exist that can specifically target
MET
exon 14–mutated advanced NSCLC, a mutation that occurs in 3% to 4% of newly diagnosed patients with NSCLC and is considered to be an oncogenic driver.
"Patients with
MET
exon 14 mutated advanced NSCLC, an aggressive form of the disease, often face a poor prognosis due to lack of available treatment options," said Steven Stein, MD, the chief medical officer of Incyte, in a statement. "We are pleased the FDA has accepted the NDA for capmatinib for Priority Review–a critical step toward providing the first
MET
exon 14 mutation targeted therapy to this subset of [patients with lung cancer]."
---
Reference:
Incyte announces acceptance and priority review of NDA for capmatinib for advanced non-small cell lung cancer [news release]. Wilmington, Delaware: Incyte; February 11, 2020. https://bit.ly/38e0jiC. Accessed February 11, 2020