ONCAlert | Upfront Therapy for mRCC
FDA Reviewing Fixed-Dose Subcutaneous Formulation of Pertuzumab/Trastuzumab in HER2+ Breast Cancer
Audrey Sternberg
Published Online:3:21 PM, Wed February 26, 2020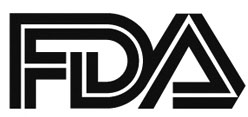 A fixed-dose subcutaneous formulation of pertuzumab (Perjeta) and trastuzumab (Herceptin) in combination with intravenous chemotherapy has been accepted by the FDA for the treatment of eligible patients with HER2-positive breast cancer, which is supported by results of the phase III FeDeriCa study.
1
"For more than 2 decades, our medicines have redefined the standard of care for people with HER2-positive breast cancer," said Levi Garraway, MD, PhD, chief medical officer and head of Global Product Development at Roche (Genentech), the developer of both agents. "Today's acceptance builds upon our commitment by potentially offering patients a faster way to administer Perjeta and Herceptin. We're working with the FDA to bring this treatment option to patients as quickly as possible." Roche expects the agency to decide on approval by October 18, 2020.
1
The combination contains Halozyme Therapeutics's proprietary drug delivery technology, Enhanze, which uses the recombinant human hyaluronidase enzyme rHuPH20 to allow for subcutaneous delivery. A subcutaneous formulation of the agent can benefit both patients and providers by reducing the need for multiple injections and reduce practitioner time required for administration.
2
The subcutaneous formulation is administered to the thigh over 5 to 8 minutes.
3
A loading dose of pertuzumab and trastuzumab using the standard intravenous formulation can take about 150 minutes to infuse, with subsequent maintenance infusions of the 2 agents taking from 60 to 150 minutes to administer.
1
"The acceptance of our partner's BLA submission is an important development for our Enhanze technology platform," said Helen Torley, MD, president and chief executive officer of Halozyme. "This will represent the first product utilizing Enhanze that combines 2 biologics, Perjeta and Herceptin, in one fixed-dose, subcutaneous administration. We are excited that patients with HER2-positive breast cancer may now benefit from a shorter treatment administration option."
Data supporting the Biologics License Application are from the phase III FeDeriCa study showing comparable pharmacokinetics of fixed-dose formulation as compared with standard intravenous infusions of the combination.
3
Noninferiority of the combination was reported at the 2019 San Antonio Breast Cancer Symposium and the study met its primary end point of comparable predose cycle 8 serum C
trough
with the pertuzumab component of the fixed-dose subcutaneous formulation, with a mean value of 93.7 versus 78.5 µg/mL with intravenous pertuzumab. Geometric means were 88.7 and 72.4 µg/mL, respectively (geometric mean ratio [GMR], 1.22; 90% CI, 1.14-1.31). Noninferiority was also observed in the serum C
trough
for the trastuzumab component, with corresponding mean values of 62.9 versus 48.1 µg/mL and geometric means of 58.7 and 44.1 (GMR 1.33; 90% CI, 1.24-1.43).
3
Total pathologic complete response in the breast and axilla (defined as ypT0/Tis, ypN0) and safety end points were similar between the 2 combinations.
Investigators at 122 sites who participated in the trial enrolled patients with newly diagnosed stage II to IIIc HER2-positive breast cancer in the trial of neoadjuvant therapy. The patients were randomized to 4 cycles of doxorubicin and cyclophosphamide chemotherapy followed by 4 cycles of docetaxel administered with randomized therapy or intravenous pertuzumab and trastuzumab or the subcutaneous formulation.
---
References
FDA Accepts Genentech's Biologics License Application for Fixed-Dose Subcutaneous Combination of Perjeta And Herceptin For HER2-Positive Breast Cancer. Genentech: South San Francisco, CA; February 24, 2020. https://bit.ly/38TtXKp. Accessed February 26, 2020.
Halozyme announces FDA has accepted biologics license application for fixed-dose subcutaneous combination of Perjeta and Herceptin using Enhanze technology. San Diego, CA: Halozyme Therapeutics, Inc; February 25, 2020. prn.to/2wHGDWq. Accessed February 26, 2020.
Tan AR, Im S-A, Mattar A, et al. Subcutaneous administration of the fixed-dose combination of trastuzumab and pertuzumab in combination with chemotherapy in HER2-positive early breast cancer: primary analysis of the phase III, multicenter, randomized, open-label, two-arm FeDeriCa study. Presented at: 2019 San Antonio Breast Cancer Symposium. Poster PD4-07.